Eula Lee Wilkes Davis
Pine Bluff, AR, 1922 - 2022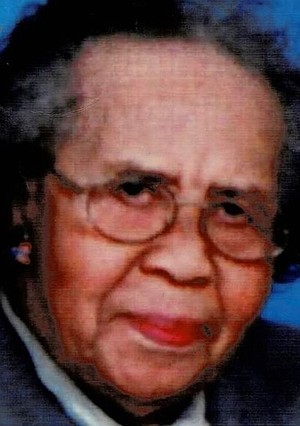 Eula Lee Wilkes Davis, 99, left her earthly home on Sunday, May 22, 2022.
She was born on July 1, 1922, in Yazoo City, Mississippi. Eula was the youngest of eight children. The family moved to Varna, Arkansas, and then eventually to Pine Bluff, Arkansas. She was a proud graduate of Merrill High School. Eula earned her B.S. Degree in Home Economics from the Arkansas Agricultural, Mechanical and Normal (AM&N) College in Pine Bluff, Arkansas, in 1948. She also attended the University of Arkansas at Fayetteville for her certification in Mathematics. Eula did further studies at Oklahoma State University in Stillwater, Oklahoma. She met and married Obadiah Davis, Sr., in Pine Bluff, Arkansas, June 6, 1953. To this union, five children were born. They moved to Washington, D.C., for a brief period of time and returned to their hometown of Pine Bluff, Arkansas, where their children were raised.
While living in Pine Bluff, Arkansas, Eula was employed by the Wabbaseka-Tucker School District, Fordyce Public Schools, Elaine School District, and Altheimer School District where she retired after teaching for thirty-four years in the areas of Home-Economics, English, and Mathematics. She was very committed to serving in various capacities of the church such as serving as the Treasurer of the Women's Circle #1 of the Missionary Society, a faithful member of the Inspirational Singers of St. Paul Missionary Baptist Church for thirty years, Mother of the Year in 1981, and a member of the Women's Sunday School Class. Eula was also a member of the Harmony Chapter 40 Eastern Star for many years.
Eula loved working with children, gardening, and sewing. She was a skilled seamstress and enjoyed preparing meals for her family.
She is preceded in death by her husband, Obadiah Davis, Sr., her parents, Henry Wilkes Sr., and Carrie Wilkes, her sisters, Carrie Wilkes Matthews (Ernest), Vernestine Wilkes, and her brothers, William Wilkes, James Wilkes, Henry Wilkes (Trudie), J.D. Wilkes (Mary), and Ernest Wilkes (Sirca). Eula is survived by and leaves to cherish her loving memory her children, Lazenie Collins (Bennie); Deluncie Jackson (Homer); Faytrene Thomas, Obadiah Davis (Vickie), and Eula Dillingham (Oliver), 15 grandchildren, 16 great-grandchildren, nieces, nephews, sister-in-law, Jerusha Davis Hobbs, Francis Ross, a faithful caregiver, and a host of other relatives and friends.
Visitation will be Friday, May 27, 2022, from 5 to 7 p.m., at St. Paul Missionary Baptist Church, 1404 S. Georgia Street., in Pine Bluff, Arkansas. Her Celebration of Life will be Saturday, May 28, 2022, at 10 a.m., at St. Paul Missionary Baptist Church, Reverend Steven E. King, officiating. Services are entrusted to P.K. Miller Mortuary, 204 E. 2nd, Ave, Pine Bluff, Arkansas, 71601. Eula was an inspiration to all who were blessed by her presence and will be remembered for her sweet devotion to her family. Eula will be truly missed by her children, family, and friends.
Published May 26, 2022