Mary R Montgomery
Greenbrier, AR, 1943 - 2022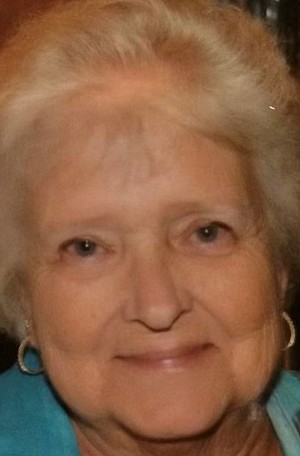 Mary Ruth Montgomery, of Greenbrier, went to be with her Lord and Savior Jesus Christ on May 23, 2022, at the age of 79. She was born March 8, 1943, to John and Ola Sims in Springhill, Arkansas. Mary Ruth graduated from Greenbrier High School in 1961, and continued her education at Central Baptist College for a time. She began working at Baldwin Piano in 1962 and soon after met and married her husband of almost 59 years, Roy Montgomery in 1963. She was employed at Baldwin until she gave birth to her first born, Jennifer, in 1973 and became a fulltime homemaker and Greg was born soon after in 1975. Mary Ruth poured everything into her two children. While they were in school, Mary Ruth was very involved volunteering her time for activities including, but not limited to PTA, cheerleading, and band boosters. In 1992, she began working for Greenbrier school district as a paraprofessional focused on resource education including driving a bus for her students until she retired in 2006. Mary Ruth's service to her community was recognized by the Greenbrier Chamber when they awarded her the volunteer of the year award in 2005. She was a lifetime member of Springhill Baptist Church serving as the church clerk for many years, teacher in the GMA program, and the nursery.
In 2006, Mary Ruth's named changed to Nanny Ruth upon the birth of her first grandchild, Macey Logan, born to Jennifer and Travis Weaver. Camdyn Reese was born a few years later in 2010. She cared for the girls during the day until they started school and then became their taxi carting then to dance, softball, and other extracurricular activities until she was no longer able. Mary Ruth also has two great-grandchildren, Harper Rae and Penelope Jane through Greg's marriage to Cinda. While she wasn't working or volunteering, Mary Ruth enjoyed city league and tournament bowling, southern gospel quartet singing, and spending quality times with close friends and family. She and Roy loved to take cruises with David and Brenda Mahan after retirement.
She was preceded in death by her aforementioned parents. Sister, Margaret Ann Fulmer, brother, Travis Sims, and his wife Irene Sims. Her father-in-law, W.L. Montgomery, mother-in-law, Kines Montgomery, brothers-in-law, Fay Montgomery and his wife Marian, Ray Montgomery, James Alton Montgomery, Bob Montgomery, Farrell Montgomery, Jerry Montgomery, and Jim Johnston. She is survived by the love of her life, Roy Montgomery. Her daughter, Jennifer Weaver and her husband Travis. Son, Greg Montgomery and his wife Cinda. Her beautiful granddaughters, Macey and Camdyn Weaver. Sisters, Helen Dean Loyd and her husband Marvin, and Johnnie Sue Johnston. Brothers-in-law, Jim Montgomery and his wife Debra, Ricky Montgomery and his wife Fritzi, and Ray Fulmer. Sisters-in-law, Shirley Montgomery, Helen Montgomery, and Jodie Montgomery. She is also survived by numerous nieces, nephews, church family, and countless friends.
Services will be held Saturday, May 28, 1 p.m., at Springhill Baptist Church in Greenbrier, Ark. Visitation will be Friday, May 27, from 6-8 p.m., at Roller-McNutt Funeral Home in Greenbrier. A special thank you to Conway Dialysis for their care the past eighteen months and the ICU nurses from Baptist during her final week there. In lieu of flowers, donations can be made to Springhill Baptist Church or Renewal Ranch.
Published May 27, 2022
OBITUARY SUBMITTED BY:
Roller-McNutt / Conway
8th and Vine, P.O. Box 249, Conway, AR
Phone: 501-374-2731