Betty Mary Fletcher Hall
Houston, TX, 1951 - 2022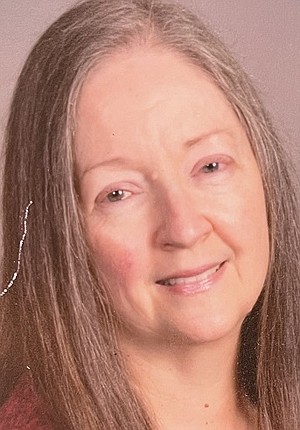 Betty Mary Fletcher Hall, 70, a proud native of Fort Smith, Ark. loving mother, sister, grandmother and aunty. Betty passed away at MD Anderson Hospital in Houston, Texas, on Saturday morning May 21, 2022, after a long battle with cancer. She was born on November 13, 1951. She was preceded in death by her beloved parents, Ocie Mae Williams and Voyne Veith (V.V.) Fletcher; and two brothers, Bruce and Johnny.
She is survived by her only son, Matthew Fletcher Hall and his wife, Sirikarn; and two grandsons, Kenneth Hall, Patrick Hall; and one granddaughter, Iris Hall of Katy, Texas; sister Dolores Wells; brother-in-law, Shannon Wells; sisters-in-law, Grace and Eva Jane Fletcher of Arkansas; and many nephews and nieces.
She graduated from the University of Arkansas with a bachelor degree in Chemistry. She worked for 40+ years at Exide Technology in the Chemistry lab. She enjoyed playing in the hand bell group at her church, and spending time with friends and family. She loved attending weekly family dinners and holidays gatherings. She was a big fan of the Arkansas Razorbacks. She loved animals, especially cats! She was a wonderful mother and grandmother. She will be missed and loved forever.
She will be cremated under the direction of Hernandez Funeral Home, Houston, Texas.
Memorial Services will be on 11:00 am Wednesday June 1, 2022 at St. Paul United Methodist Church 4100 Grand Ave., Fort Smith, Ark. 72904. Visitation before Memorial Services at 10-11 a.m.
Published May 28, 2022