James Purnell Matthews
of North Little Rock, AR, 1937 - 2022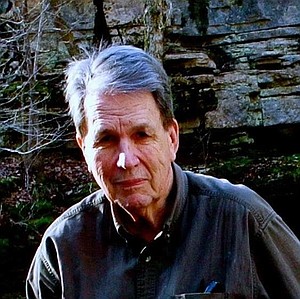 JAMES PURNELL MATTHEWS, 84, of North Little Rock and Roland, Ark., transitioned from this life on May 27, 2022. A memorial reception is planned from 11 a.m. to 1 p.m. Wednesday, June 1, 2022, at Smith North Little Rock Funeral Home, 1921 Main Street, North Little Rock, Ark.
In lieu of flowers, memorials may be made to the Arkansas Dept. of Forestry, c/o Bryan Aday, Arkansas Dept. of Agriculture, #20 Industrial Blvd., Greenbrier, Ark., 72058. Donations will go to planting trees in the state of Arkansas for the betterment of our state's wildlife.
Jim was born in Little Rock, Ark., on September 8, 1937, the second son of the late John P. and Martha D. Matthews. Jim was predeceased by his wife, Alix Catlett; two of his four children: James Austin Matthews and Joseph Purnell Matthews; and his brother, John P. "Jack" Matthews, Jr. Jim is survived by his two daughters: Helen Elizabeth Matthews, M.D. of Oakland, Calif., and Catherine Curran of Mountain View, Ark.; his sister, Catherine Martin of Little Rock, Ark.; his brother, Charles Matthews, of Hot Springs, Ark.; fourteen grandchildren, two great-grandchildren, nieces, nephews, and extended family members.
Jim was a graduate of the Little Rock Catholic High School for Boys in 1956, where he was a stellar athlete, excelling as an All-State Basketball player during his Junior and Senior years before going on to play basketball in college at Loyola of New Orleans University. Jim graduated with an accounting degree from Christian Brothers College, (now Christian Brothers University), in Memphis, Tenn., in 1960.
Jim was an Arkansas licensed CPA all his adult life, and for many years, until his death, he was actively engaged as the President and CEO of General Properties, a third generation real estate development and management company headquartered in North Little Rock, Ark.
At General Properties, Jim was instrumental in the successful residential and commercial development of not only the Lakewood and Springhill subdivisions in North Little Rock, but also rural residential developments in Stone and Izard Counties in North Central, Ark.
All his life, Jim was a devoted husband to his wife, Alix, their four children, and in his later years, he loved to spend time with his many grandchildren.
From an early age, Jim was an avid and an accomplished fisherman. At one time, while Jim was a teenager, his Dad told Jim said that he, "…didn't necessarily believe in reincarnation, but if there was such a thing, he wanted to come back as a guide on the White River," and Jim immediately responded, "Me too."
Just maybe, Jim's wish will come true.
Published May 29, 2022
OBITUARY SUBMITTED BY:
North Little Rock Funeral Home
1921 Main St, North Little Rock, AR
E-mail: mail@nlrfh.com
Phone: 501-758-1170