John Steven Russell
of Little Rock, AR, 1960 - 2022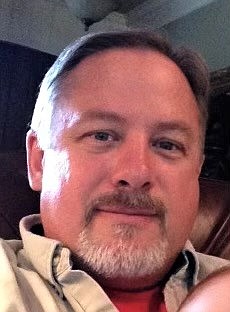 JOHN STEVEN RUSSELL passed away May 24, 2022. He was born December 2, 1960 in Hope, Ark., to Wayne and Ruby Russell. As a graduate from Hope Arkansas High School, Steven continued his education at the University of Arkansas at Fayetteville as a member of the PI Kappa Alpha fraternity. He then completed his degree at Pulaski Technical College in Information Technology.
After completing his degree, Steven embarked on a long and successful career. He worked for Complete Computing, LSC Marketing, and Source One until his retirement on March 25, 2022.
In 1983, Steven married Tina Wyatt Russell. This union made Steven a father to Blake Breshears, and Whitney Wyatt Russell soon followed two years later. Steven and Tina were together for 42 years of life full of love.
Steven was an early member of the Jay Cee's and River Fest volunteer working in the communication's area for ten years. He was a member of the Pulaski Heights United Methodist Church, where he and Tina were married, raised their children, taught Sunday school, and he was a volunteer driver of the church bus.
As an avid outdoorsman, Steven was most at home in the wilderness. To Steven, the outdoors provided for wide-open spaces full of adventure and challenge. Steven worked as an elk guide at Budge's Flattops Wilderness Lodge, with his great friend, Jimmy Nelson, for two seasons. He would name this as one of his grandest adventures. There was a different light in his eyes when he recalled his time spent guiding elk hunters through valleys and mountain passes on horseback. The outdoors was Steven's happy place. Steven was a member of various hunting clubs over the years, where he made lifelong friendships that he truly cherished: Mallard Mansion Duck Club at Lodge Corner Ark., Turner Neal Hunting Club in Gould, Ark., and Buck Dynasty Hunting Club at Wye Mountain, Ark. Steven also maintained a commitment to annual trips with friends and family. He traveled to South Dakota for pheasant hunts at the Horse Shoe K Ranch with his brother, Mike, and friends; Reel Foot Lake, in Northwest, Tenn., where he enjoyed duck hunting with his dear friend, Kent Driscoll, guide Ronnie Capps, and many other friends. He enjoyed the annual squirrel hunt at Turner Neal Hunting Club with his dear friends Van Dunn, Jeremy Dunn, Jimmy Nelson, and Clay Basham, who would bring his squirrel dogs; and his yearly crappie fishing trips at Lake Greeson, a favorite childhood lake that Steven continued to frequent throughout his life. Steven was dedicated to an eclectic group of friends that covered his wide range of interests, most heavily focused on the outdoors. He would exude joy when he described the grand views of a setting sun on a mountain range, a rising sun in the timber and marshes, daylight breaking thru the forest, or the simple light in the night provided by a campfire surrounded by his friends and family. Steven was one of the family keepers of the prized Wyatt family BBQ sauce recipe, as well as the creator of his famous Bloody Mary mix, that was enjoyed by all on their hunting and fishing expeditions.
Steven battled a debilitating disease, Multiple Myeloma, for seven years. He is described by his colleagues, family, and friends as Superman for the way he fought against this disease. During his treatments, Steven never wavered from his commitment to his family, to his work, to his friends, or to his recreational pursuits. As noted in the many kind and wonderful comments on Steven's passing, one in particular by Chris Cronin, personifies the Steven we all knew and loved. Chris first met Steven after his company bought out LSC marketing, where Steven was the general manager. "Over the next few months of this transition, he proved himself invaluable in every aspect of everything that he did. He taught me how to be calm, and showed a steady hand with everything he touched. He completely transformed my three companies into hyper-efficient machines. Everything he touched got better, especially me, because of him. I may have been his boss, but for the next eight years, I worked for him, as we all did. He showed my two sons what discipline and grace looked like every day. He never wavered in any pursuit. When he got sick some years ago, he continued to fight, fight, fight, and never complained about his lot. No matter what the doctors threw at him he was always at his desk before anyone else every day until he resigned. The employees bought him a superman cape one year just to let him know that we recognized what we saw in him. I can honestly tell you that I am most definitely a better person because of him. Today I lost my dear friend and mentor. Rest in Peace Superman!"
Steven Russell, AKA John Steven Russell, in his formal communications to various government entities, whom he so graciously advised on a wide range of issues, he felt that they could definitely do better on.
Left to cherish Steven's memory are his wife, Tina Wyatt Russell; son, Blake Breshears (Stacie); daughter, Whitney Wyatt Hollingsworth (Joey); and six grandchildren: Alysa Tiner (Ethan), Javid Hollingsworth, Vidocq Hollingsworth, Dixie Watson, Wyatt Breshears, and Willa Breshears; sister, Lynn Teague; brothers, Mike Russell (Mellissa); and Phil Russell (Melinda); nephew, Drew Russell (Julie); nieces, Lynsey Russell, Meghan Russell, Maggie Russell (Jake), Sarah Beth Leader (Jonathan), Tiffany Rowe (Josh); and his loving mother, Ruby Russell; a special cherished memory, Bristol Tiner, great-granddaughter; and his late father, Wayne Russell.
Memorials may be made to the Multiple Myeloma Center at UAMS. The family would like to give a special thanks to all the doctors, nurses, and staff at UAMS who cared for Steven during his seven year battle.
Memorial service will be held at 10 a.m., Saturday, June 11, 2022, at Pulaski Heights United Methodist Church. Online guestbook: www.rollerfuneralhomes.com/chenal.
Published May 29, 2022
OBITUARY SUBMITTED BY:
Roller-Chenal Funeral Home
13801 Chenal Parkway, Little Rock, AR
Phone: 501-224-8300
http://www.rollerfuneralhomes.com/chenal