Owen Harvey Cochran
Morrilton, AR, 1928 - 2022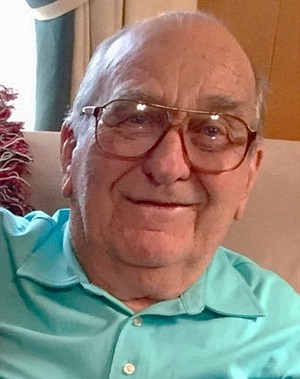 Owen Harvey Cochran, 93, of Morrilton, Ark., passed away May 23, 2022, at home surrounded by family. He was born in Winslow, Ark., to Eddie and Joan Wieburg Cockrum on June 13, 1928.
Owen grew up in Clarksville, moved to Amarillo, Texas in 1949, and became a master carpenter after graduating from Amarillo College. In 1950, Owen married Berniece Gordy in Dumas, Texas. He served in the Army, stationed in Germany. Owen was Superintendent for Western Builders in Amarillo, before moving to Morrilton and starting Yellowhammer Construction in 1973 and later, C & C General Contractors. He enjoyed telling stories of his life and times, gardening and above all, his family, whom he loved dearly.
Owen was preceded in death by his parents, his wife of 54 years, Berniece Gordy Cochran; sister, Thelma Shock; and brother, Corbie Cochran. He is survived by two sisters: Lena Laney, Camden, and Pam Cockrum, Clarksville; son, Owen Eddie Cochran, Morrilton; daughter-in-law, Teri Turney, Conway; daughters, Mary Klase, Enterprise, Ala., Judy Click (Kenny), Amarillo, Texas, Gwen Dillow (David), Grapevine, Texas, Joyce Philpotts (Don), Marietta, Ga.; seven grandchildren, four great-grandchildren, and two great-great-grandchildren.
Visitation is Wednesday, June 1, 6 – 8 p.m. at Harris Funeral Home, Morrilton. Funeral service is Thursday, June 2, 10 a.m., with graveside service following at Oakland Cemetery, Clarksville, Ark. To place an online tribute, visit: www.harrisfuneralhomes.net.
Published May 29, 2022