Teresa Christine Dobbs
Baxter Springs, KS, 1956 - 2022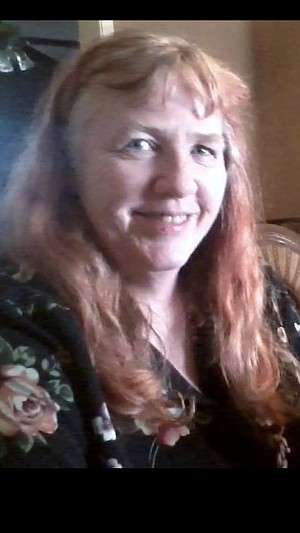 Teresa "Terri" Christine Dobbs, 65, of Baxter Springs, Kan., passed away May 16, 2022, in Tabernash, Colo. Cremation has been effected. A Celebration of Life is scheduled for 10:00 a.m. Saturday, May 28, 2022, at the Rindt-Erdman Funeral Home Chapel. Pastor Norman Reeves will officiate.
Terri was born September 9, 1956, to Lee Wayne and Nadine June (Demmitt) Johnson in Hugoton, Kan. She grew up and attended schools in Geuda Springs and the Arkansas City area.
On May 17, 1976, she married Jimmie Dobbs in Miami, Okla. The couple made their home in Arkansas City, then Chanute, Kan. They later moved to Northwest Arkansas before retiring to Baxter Springs, Kan. Terri worked for Wal-Mart for many years until her retirement.
Terri was a natural born leader, whether it be with her family, work, friends, or her community. She had a passion for traveling with her husband, and gathering with her close friends and family. She also enjoyed many sports, and coaching them. Most of all, Terri cherished her family. She will be dearly missed by all who knew her.
Survivors include her husband, Jim Dobbs, of Baxter Springs, Kan.; her children, Rick Dobbs of Springdale, Ark., Janelle Carpenter and husband, Eddie, of Rogers, Ark., Lee Dobbs and wife, Brandy, of Springdale, Ark.; her father, Lee Johnson, of Maple City, Kan.; her siblings, Tony Welliver of Arkansas City, Kan., Marty Johnson of Wichita, Kan., Wesley Johnson of Wichita, Kan., Jim Johnson and wife, Tina, of Arkansas City, Kan., Kari Li Bernhardt and husband, Ray, of Arkansas City, Kan., Kelly Smith of Newkirk, Okla., Michelle Biby and husband, Will, of Wichita, Kan., Doris Anne Meza and husband, Mark, of Arkansas City, Kan.; grandchildren, Trent, Gavin, Blake, Damon, Dalton, Jonah, and Preston; great-grandchildren, June, Bryce, and Gracelynn, and numerous nieces, nephews, cousins, and close friends.
Terri was preceded in death by her mother, Nadine June Demmitt; a brother, Darrell Cook; and a son, Jimmie Darrell Dobbs.
A memorial has been established for the Maple City Community Church. Contributions may be made through the funeral home. Arrangements are under the direction of the Rindt-Erdman Funeral Home and Crematory. Online condolences may be made at: www.rindt-erdman.com.
Published May 29, 2022