John Howell Craig
El Dorado, AR, 1947 - 2022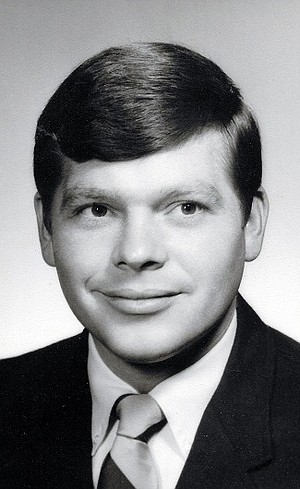 John Howell Craig was born June 1, 1947, in El Dorado, Ark., to Basil Ellzey and Sarah Estelle Perdue Craig and passed away Saturday, October 29, 2022 in Bauxite, Ark., after a lengthy illness at his daughter's home.
John attended Retta Brown School and graduated from El Dorado High School, Class of 1965. He attended Arkansas A&M in Monticello, where he was a member of Theta Xi fraternity, and graduated from Oil Belt Vocational and Technical School. He was previously employed by Murphy Oil Corporation and retired from the Arkansas Department of Highways. He retired from the United States Army Reserve and was a member of the Veterans of Foreign Wars. and was a founding member of the Boll Weevil Deer Club.
He is preceded in death by his parents; maternal grandparents, Lavelle and Myrtle Pepper Perdue; and paternal grandparents, Wilford and Cora Moreland Craig.
Left to cherish his memory are his daughter, Sarah Evaliz Craig Scholz, and husband, Talon, of Bauxite, Ark.; brother, Thomas Keller Craig, of Shreveport, La.; the mother of his child, Bethsaida Gonzales Tripp of Fayetteville, Ark.; and aunt, Betty Baker Perdue, of Caledonia, Ark.
Honoring John as pallbearers will be Kevin Brocato, Jason Craig, Josh Myer, Timothy Perdue, Paul Perdue, Daniel Perdue, and Luke Thomas.
Serving as honorary pallbearers will be Ronald Boyd, Calvin Davis, Harry Parker, III, Robert Pepper, Ralph Purvis, Randall Skiff, Jesse Wheeler, Ricardo Cruz, and members of the Boll Weevil Deer Club.
Graveside services will be held Wednesday, November 2, 2022, at Olive Branch Cemetery in Junction City, Ark., immediately following a time of visitation at Perry's Funeral Chapel from 1-3 p.m.
The family suggests memorials may be made to Olive Branch Cemetery Association, c/o Kevin Hux, 412 Mount Moriah Road, Junction City, Ark. 71749.
Published November 1, 2022