Charles James Griffith Sr.
Bearden, AR, 1933 - 2022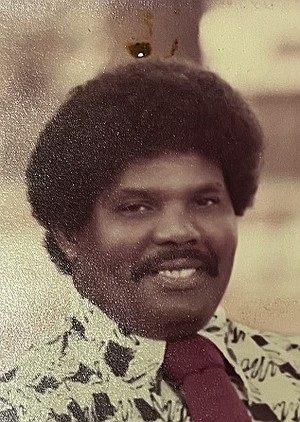 Charles James Griffith, Sr. 89, of Eagle Mills died October 29, 2022, at his home.
Born January 10, 1933, at Mt. Olive, Mississippi. He was the son of the late Fred Griffith and Classie J. Chisolm Griffith also of Mt. Olive. They all moved to Eagle Mills in 1933 when he was nine months old.
He was a member of the St. James AME Church at Eagle Mills. There he served as Sunday School Superintendent and Head Stewart for decades until his health prevented him from serving.
Mr. Griffith was a former employee of the Ouachita County High School (OCHS) formerly in Bearden, Bearden Schools, and Nevada County School Districts. In his 28-year career as an educator, he taught Health, Science, Driver's Education, P.E. and was a Coach. Griffith coached Basketball, Football and Track. However, as a Head Basketball coach he excelled! In 1968, his OCHS Junior Boys' Team won a State AAA Basketball Championship. By doing so, he became the first Black Head Basketball Coach to win a state Championship in the State of Arkansas.
Charles Griffith, Sr., loved his community. He further demonstrated that love by serving as a volunteer Fireman in the Harmony Grove District for years. In addition, he answered the call to serve his country by serving in uniform in the United States Army and the United State Army Reserves (USAR) as well. Citizen Griffith served with distinction and dignity and retired from the USAR after 29 years of service at the rank of Staff Sergeant (E6).
Survivors include his five adult children: Gayle V. Hartley of Little Rock, Ark., Charles J. (Cheryl) Griffith, Jr. of La Vergne, Tenn., Michael L. (Sheila) Griffith of Eagle Mills, Ark., Angela R. (Rev. Anthony) Newkirk of Katy, Texas, and Wendy P. Griffith of Columbia, Mo.; his 15 grandchildren, Jamie, Justin, Stephanie (Rich), Sheena Elizabeth, Shanica, Christy, Fred, Brianna, Garrett, Michaela, Michal, AJ, Myasia, Antonese, Kyler; and six great-grandchildren, Shannon, Cameron, Zuri Elizabeth, Kamden, Royale, and Noble; brothers-in-law, John (Dell) of Jacksonville, Fla., Jimmie (Gloria) of Eagle Mills, Ark.; and sister-in-law, Edith Carolyn William; and a host of other family members and friends.
The funeral services will be held on Saturday, November 5, 2022, at 1 p.m. at the Bearden High School Auditorium, with the Rev. Angela Rogers, Eulogist, Pastor of St. James AME and Rev. Shelton Williams, Pastor of Macedonia Missionary Baptist Church of Texarkana, Ark., will be the Officiant. Burial will be in the Pleasant Grove Baptist Church Cemetery in Locus Bayou, followed by a Repast at the F.O. Jones Center's Cafeteria (formerly OCHS) in Bearden. Williams Funeral of Camden, Ark., will manage the arrangements. The body will be at the school from 12 p.m. until time of service.
Published November 5, 2022