Anne Downey Davis
Bryant, AR, 1933 - 2022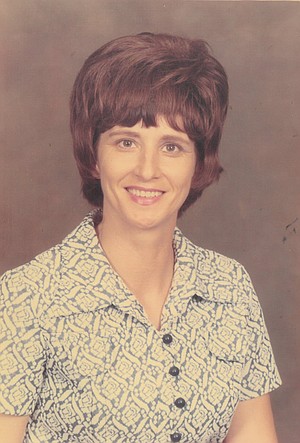 Anne Downey Davis was an angel among us. Her beautiful smile and gentle spirit warmed the hearts of those who loved her. Her beauty was reflected in her selfless love, genuine kindness, contagious laughter, and uncanny wit. She was the ultimate example of Proverbs 31, "She is worth far more than rubies. She speaks with wisdom, and faithful instruction is on her tongue. Her children arise and call her blessed. Many women do noble things, but you surpass them all."
Her family was her true passion. She had a way of making everyone feel so deeply loved, as if they were the only ones who mattered. Her compassion was that of a servant's heart, serving others with a joyful spirit through love, encouragement, support, and prayer. She spent her life serving in many capacities at Henderson United Methodist Church for over 60 years. Her heart was devoted to her Savior Jesus Christ, and she lived her life as a dedicated believer and faithful follower. There is no doubt when she entered Heaven's Gate, she heard the Lord say, "Well done, my good and faithful servant!" (Matthew 25:21)
Anyone who knew her, knew she always loved telling a good joke. She found humor in all situations, making people laugh with her quick wit and unforgettable one-liners. She had a way of lighting up a room and using laughter to bring people together. She was a natural at making people smile and filling their hearts with joy. It was one of her greatest gifts and she used this gift to glorify Him. In her happiness, it was clear that "The Lord has done great things for them." (Psalms 126:2)
Anne gained her angel wings Sunday, Oct. 30, 2022, at the age of 89. Born in Benton, Ark. to William F. and Hedwig Anne Jones on Aug. 3, 1933, she spent most of her life in Central Ark., where she graduated from Little Rock Senior High School in 1951. She was a devoted wife, mother, grandmother, great-grandmother, sister, and friend. Her love was unwavering and unconditional. She loved her family with her whole heart and always put everyone else's needs before her own. She was always there to listen, comfort, help, and most importantly, love. Her presence will be greatly missed.
Her family finds peace knowing that she is now reunited and rejoicing with three of her life's great loves: her husband of 48 years, Charles Blake Downey; her son, Charles Wayne Downey; and her second husband of 16 years, Ralph Alton Davis. She is also preceded in death by her brother, Edwin Jones; her stepsister, Rosalee Strayhorn; and her son-in-law, James Tracy Lay. What a celebration it must have been to wrap their arms around her once again!
She leaves behind a family who loved and adored her. She is survived by three of her four children: Eddie Downey (Louise) of Loveland, Colo.; Steven Downey (Tina) of Alexander, Ark; and Lisa Lay of Bryant, Ark. As much as she loved being a mother, one of her greatest joys in life was being "Nanny" to her 10 grandchildren: Darla, January, Tracie (Jason), Stacie (Sean), Braxton (Leslee), Breanne, Megan (Jake), Matthew, Kevin, and Charles Blake. And she was so proud to be "Grannanny" to 11 precious great-grandchildren: Maddie, Avery, Jacie, Christian, Anna, Tanner, Lily, Denver, Tristan, Hannah, and Eliza.
Anne's legacy will never be lost or forgotten. In times when her loss is too much to bear, those who loved her will remember that part of her that lives in each of us. She will be more than just a memory…she will hold a special place in our hearts that no one else will ever be able to fill.
All are welcomed to help us celebrate her blessed life. The memorial service will be at 2 p.m, on Nov. 9 at Pinecrest Funeral Home in Bryant, Ark. The burial is immediately following at Forest Hills Cemetery. In lieu of flowers, the family asks that any memorial donations be made to Tunnel 2 Towers Foundation, Humane Society of Pulaski County or Henderson United Methodist Church.
Published November 6, 2022
OBITUARY SUBMITTED BY:
Griffin Leggett Forest Hills
1200 Highway 5 North, Alexander, AR
Phone: 501-455-1067
http://www.griffinleggettforesthills.com