Lenora Ann Hutto
of Damascus, AR, 1942 - 2022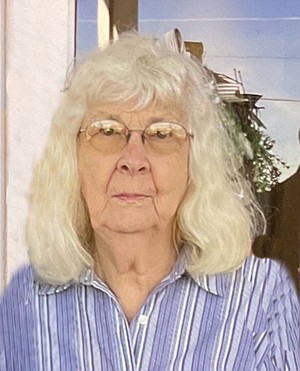 Lenora "Ann" Hutto passed away at her home in Damascus, Ark., on Oct. 28, 2022.
Born to Ellis and Verlie Hutto on May 16,1942, Ann lived all of her life in that same little house in Damascus surrounded by family. Nothing was more important to her than her family, and she spent her adult life as a caregiver to those who needed her most: first, her mother, then, her Aunt Rose, and finally for the last fifty- one years, her special niece, Susie.
Life had made her tough as nails, but underneath that toughness everyone knew she had the biggest heart. Through her love, care, and generosity, she touched all who were close to her and left an indelible impression on their lives.
She always enjoyed tending to her flowers and feeding the birds, and she had a soft spot for all animals, especially the many cats she had through the years.
Ann was preceded in death by her parents; three brothers: Clell Hutto, Arvil Hutto and his wife, Lodean, and Adron Hutto and his wife, Sharon; a sister, Marzelle Graham and her husband, Cecil; a sister-in-law, Cloetta Hutto; and a niece, Karen Graham.
She is survived by her special niece, Susie Hutto, and two brothers, Bill Hutto of Bee Branch and James Hutto and his wife, Lovena, of Shirley. She is also survived by many other nieces and nephews, other relatives, and many friends.
Graveside services are Sunday, Nov. 6, 2022, at Bee Branch Cemetery in Bee Branch, Ark.
To express condolences online www.rollerfuneralhomes.com/clinton
Published November 6, 2022
OBITUARY SUBMITTED BY:
Roller-McNutt Funeral Home
Highway 65 South, P.O. Box 177, Clinton, AR
Phone: 501-745-2151