Terry Wayne Hobbs
of Benton, AR, 1950 - 2022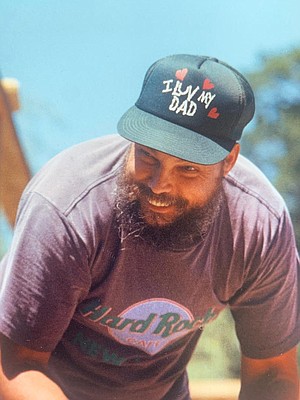 Terry Wayne Hobbs died unexpectedly on Saturday, Oct. 29, 2022, at 72 years old.
Terry is survived by his wife of 38 years, Betty (Farner); son, Franklin; daughter, Valerie Smith and her husband, Ben; two cherished grandsons, Gavin Miller and Brodie Miller; two brothers, Harlon Hobbs and his wife, Janice, and Nicky Hobbs; two nephews, Greg Hobbs and Brent Huchingson; two nieces, Nicole Hobbs and Shelly Strange and her husband, Doug; as well as great nieces and nephews, cousins, and his constant companion, Sugars.
He is preceded in death by his parents, Frank B. Hobbs and Ruthalee Patrick; two sisters, Cynthia Gail Huchingson and Diana Witham; nephew, Brad Huchingson; and brother-in-law, Danny Witham.
Terry was born in Benton, Arkansas on Friday, April 7, 1950. He graduated from Benton High School in 1968. He enlisted in the U.S. Air Force right out of high school and served until 1973. He retired from Jacuzzi Brothers in 2011 where he had worked for 37 years.
A man of few words, but the biggest of hearts, he will be remembered by those who loved him as a jokester, brilliant builder, protector, provider, caretaker, fantastical beard grower, Christmas elf, human furnace, fanatical hat wearer, tower of strength, … and the BEST PawPaw to ever live.
We thank you for your love, your laughs, your side hugs, but most of all, we thank you for your service to your country—the details of which we will never know.
In typical fashion, he did not want to "make a fuss," so no memorial service or funeral is planned.
In lieu of flowers, please send donations to the Humane Society of Saline County.
Published November 6, 2022
OBITUARY SUBMITTED BY:
Dial and Dudley Funeral Home
4212 Hwy 5 North, Bryant, AR
Phone: 501-847-9099