Timothy Tate Holt
of Little Rock, AR, 1961 - 2022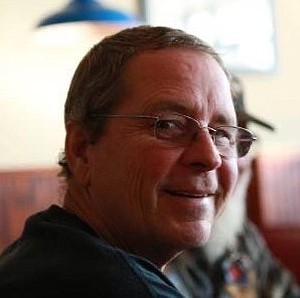 Timothy Tate Holt, 61, of Little Rock, Ark., born Feb. 26, 1961, passed on Monday, Oct. 31, 2022, Tim passed away peacefully at the age of 61. He was survived by the love of his life Tami to whom he was married to for 38 years. Brother, Terry (Pam) Holt. Sister, Brenna (Ron) Jordan. Mother-in-law: Paula Newton. Brother & Sister- in-law: Billy Bisbee and Donna Hudson. Nieces: Lacey, Dakota, Bonnie and Lessie. His great niece: Haven. Nephews: Billy, Dylan, Zack, Mason and Walker. Kidney donor: Vicky Hemphill.
He is Predeceased by: Dad: Acey Holt; Mom, Patsy Holt, Niece Autumn Wilder, Sister: Bonnie Holt, and Brother-in-law: Tony Bisbee.
He was beloved by so many of the people he had met over the years. His outgoing personality, sweet disposition and general outlook on life drew to him many friends. He was always ready to talk to strangers. He was available anytime to friends in need and developed strong relationships with his neighbors, friends and family. He was your go to guy if you needed to fix a broken pipe, chop down a tree or work on your car.

Tim and his brother, Terry, trained under their dad, Acey and became skilled craftsman in the art of upholstery. Tim used his skills on autos, boats and aircraft. Through their hard work, diligence and outstanding skills, Acey's Upholstery has become a premier shop throughout Arkansas. Tim and Terry worked as a team which made them the best, bar none. Tim loved that Terry was his partner.

Through the past years, Tim, Terry & Brenna have become even more close. The deaths of their parents and Brenna's daughter, Autumn, had forged a deep bond between the siblings. Tim was grateful that Brenna took the lead concerning the care of their parents. He loved her compassionate nature and admired her knowledge.

Tim was an avid hunter in earlier years. He fabricated a 62 passenger school bus into a camper that enabled him to take off to the woods with his buddy's all while "tagging"out every season.

Tim began racing in 1988. He drove the Green #13 car, famously known as the "Ferndale Flash". He was the track champion in the street stock class in 1990 at I-30 Speedway.

He took scuba lessons, bought a house boat and saved his wife's life in the Atlantic Ocean.

He was an avid Harley rider and developed a brotherhood with his comrades, enjoying rides all over Arkansas and beyond. You could see him pulling his trailer behind his pearl white electric guide to the Toy Hill and on New Year's Day every year. He also loved National Rallies like Little Sturgis, Route 66 and Sturgis in South Dakota.

Most of all, he was a loving, generous sweet man. His charm and good nature are legendary. He is well and truly missed here on earth. Heaven and the Holts are holding him in their arms and he is strong, healthy, and pain free. Suffering has ended. Thank you Lord. Amen
In lieu of flowers, please consider organ donation or contribute to the National Kidney Foundation.
Memorial Service will be held Saturday,Nov. 12 at Ashby Funeral Home at 1 p.m.
Guestbook, ashbyfuneralhome.com.
Published November 6, 2022
OBITUARY SUBMITTED BY:
Ashby Funeral Home
108 West Narroway, Benton, AR
Phone: 501-778-2544