Margaret Darr Abel
Rogers, AR, 1934 - 2022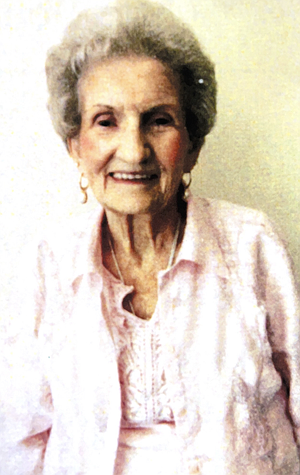 Margaret Darr Abel of Rogers, Ark., passed away on Nov. 1,
2022 at Innisfree Nursing and Rehab Center in Rogers. Margaret was born
on Sept. 4, 1934. She was the daughter of Floyd and Geneva Darr.
Margaret was a graduate from Monette High School. Throughout high
school Margaret enjoyed playing basketball. She loved sports and was
often found at the gym watching her husband, Neil Abel, coach or referee.
Margaret was a member of the Church of Christ. She also was a member
of Eastern Star. Margaret retired from Monette Bank in Monette after
working for over 30 years. She is preceded in death by her parents, sisters
Barbara (Bobbie) Wilson and Sherry Brooks, and her husband Neil Abel.
Survivors include her daughter and son-in-law, Tammi and Tommy
Mardis of Rogers, her three grandchildren; Stacy Tidwell (Drew) of Rogers,
Kayce Mardis of Clarksville, and Trey Mardis (Lindsey) of Fayetteville, and
her four great-grandchildren; Avery, Owen, Emma Kate, and Clay Tidwell,
all of Rogers. She is survived by her sister Shelby Haney of Brunswick, Ga.
A graveside service will be held Wednesday, Nov. 9, 2022 at
1 p.m., at Monette Cemetery under the direction of Emerson Funeral
Home with Eddie Dunigan officiating.
Published November 8, 2022