Eva Pauline Barker
Farmington, AR, 1942 - 2022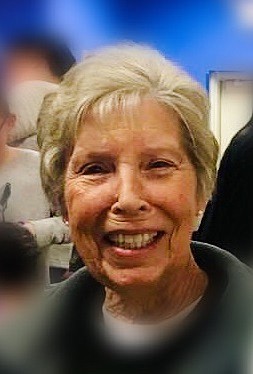 Eva Pauline Barker (nee Chaffin) left us at the age of 80 peacefully from her home in Farmington, Ark. on November 2, 2022. She is survived by her husband Terry Barker, with whom she shared 44 blissful years; and her daughter, Debbie Gambill; stepson; three grandchildren; and one great-grandchild.
"Pauline" was born in 1942 in Crum, W. Va., to Carlos Carter Chaffin and Anna Mae Chaffin (nee Fluty). She traveled the U.S. and world as a young woman, experiencing life from Morocco to Roswell. Pauline strove endlessly to support two young daughters as a single mom in a time when little support existed for mothers in the workforce.
She met the love of her life, Terry Barker, in 1978, while living in Dayton, Ohio. They married in 1980, forming a beautiful blended family with Pauline's daughters and Terry's son, Ryan.
While living in Dayton, Pauline worked for 20 years as an independent carrier for Dayton Daily News, lifting and delivering 1,000+ pounds of newspapers each night. She was 4'11" and 100 lbs., but to know her was to see her 10 feet tall.
In their time together, Terry helped Pauline discover many things about herself. She found an appreciation for antique car restoration, became a Queen of the Classic Car Show circuits, enjoyed NASCAR and dirt track racing, often announcing a "bump draft" maneuver when driving to the grocery store.
Pauline also explored the United States with her husband Terry in their RV each summer, often with their granddaughter in tow. "Grandma Pauline" was always the first to dance by the fire or agree to allow a new captured pet to be taken home.
Whether Pauline was on a riverboat, at a big time wrestling event, In the French Quarter or a guest at a country club, she always shined. Her years of work shined. Her individuality, diligence, and dignity all shined, radiating through her movements and her smile.
Eva Pauline Barker will be laid to rest in the Fayetteville National Cemetery. No formal services are taking place.
"Pauline" will be privately honored by her husband, Terry; daughter, Debbie; son-in-law, Garry; granddaughter, Jessica; grandson-in-law, Adam; and great-grandson, Liam, in multiple private Life Celebrations.
Published November 11, 2022