Charles "Chuck" Hosea Jarrell
Hot Springs, AR, 1940 - 2022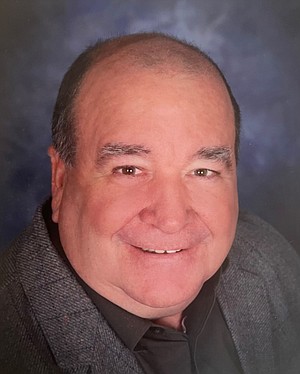 Charles "Chuck" Hosea Jarrell, 82, of Hot Springs, passed away peacefully at home on Monday, November 14, 2022. He was born on April 3, 1940 in St. Elmo, Illinois, to the late Jonathan and Mildred "Emma" Jarrell.
Chuck grew up in Centralia, Illinois and Hot Springs, Ark., graduating from Hot Springs High School in 1958. It was there he met his high school sweetheart and love of his life, Julie Scudder. They wed on July 23, 1960 and were married 59 years until Julie's passing in 2020. He served in the U.S. Army and then had a career as a mainframe engineer for IBM and Acxiom until his retirement. He was a member of First Baptist Church in Hot Springs.
Chuck had a passion for adventure and travel throughout his life. His most recent adventures include cross-country road trips to 17 national parks with his daughter, Judith, and a helicopter ride in Hawaii with his son, John. Chuck had an immeasurable love for his grandchildren and great-grandchildren and to say how much they loved and adored him can only be expressed in the hundreds of memories they love to tell. He was an animal lover through-and-through, having multiple pets at a time and always having a beloved "boat dog" for his time on Lake Hamilton. He rarely slowed down, except for his daily crossword puzzles, and always made time to share a smile and a story. He will be deeply missed and remembered for his kindness, sense of humor, and genuine happiness about living life while spending it with the people he loved most.
Chuck is preceded in death by his wife, Julie Ann Scudder Jarrell; his brother, Robert Jarrell; his sisters, Frances Sanders and Katherine Jarrell; his daughter, Jennifer Jarrell Hannah; and his granddaughter, Rachel Honey.
He is survived by his daughter, Judith and her husband, Marc Honey; his son, John and his wife, Connie Jarrell; grandson, John Jarrell, Jr.; granddaughter, Ashton Honey Wright (Spencer); granddaughter, Julia Jarrell; granddaughter, Allie Honey Baxter (J.R.); grandson, Jacob Jarrell (Nicole); grandson, Connor Hannah; and his great-grandchildren, Kennedy and Weller.
Visitation will be 5-7 p.m., on Monday, November 21, at Caruth-Hale Funeral Home.
The funeral service will be held at 10 a.m., on Tuesday, November 22, at Caruth-Hale Funeral Home.
There will be a graveside recognition of his military service following at Greenwood Cemetery.
Pallbearers include J.R. Baxter, Alberto Garcia, Jacob Jarrell, John Jarrell, Jr., Tony Jarrell, and Dr. Spencer Wright. Honorary pallbearers include Dr. Charles Wright, Dr. Seth Hollenbach, and Dr. Steven (Fred) Divers.
Online condolences at www.caruth-hale.com.
Published November 18, 2022
OBITUARY SUBMITTED BY:
Caruth-Hale Funeral Home
155 Section Line Road, Hot Springs, AR
Phone: 501-525-0055
http://www.caruth-hale.com