Stuart L. Strickert
Eureka Springs, AR, 1946 - 2022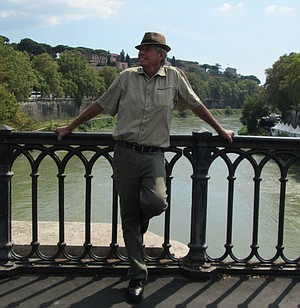 Stuart L. Strickert was born in Seattle, Wash., on April 12, 1946. At the age of 76, Stuart passed away peacefully at his home in Eureka Springs, Ark., on November 10, 2022.
Stuart is preceded in death by his parents, Orlles and Jessie (Appel) Strickert.
He is survived by his wife Jeannie Strickert, his Son and Daughter Brian and Rebecca Strickert, his stepchildren Gene Magda, Eve Magda, Ed Magda and Michael Sydoriak. His grandchild Krystal Mitchell, his great-grandchildren Quinn Muro and Ryleigh Mitchell, and his siblings, Doyl Strickert and Deanna Strickert.
Stuart led a life of adventure. He grew up in Dodge City, Kan., where he made many life-long friends. His friends fondly referred to him as Stu or Stuey. Stuart served in the Vietnam war, stationed in Thailand. Upon his return from the war, he and his family resided in Dodge City for a short while prior to moving to Canyon City, Colo. After Canyon City, he and his son Brian ventured to Minnesota for a while. The cold weather was not to their liking. They then moved to Corpus Christie, Texas. In 1974, Stuart and Brian moved to Rogers Ark., and made the Ozarks their home. A few years later, he met the love of his life, Jeanie. They were happily married and best friends for 32 years. Both shared the joy of traveling and visited every state in the US, in addition to many countries abroad. Stu rarely missed the opportunity for a good prank. He was ornery and loved to laugh with his friends and family.
Stuart was vice president of Northwest Arkansas Sheet Metal for 22 years before retiring. He personally supervised the installation of all the duct work and circulating systems in the Bud Walton arena.
Stuart was best known for his ability to build and fix just about anything. His idea of relaxing was to dive into some kind of a project. He was a fantastic craftsman and ingenious when it came to figuring out how to solve a problem. He and his brother Doyl assisted their dad in building their family home in 1962. From that time on remodeled countless numbers of homes as well as building several homes from the ground up, including he and his wife's home in Eureka Springs.
Memorial service will be 2 p.m., Saturday, November 19, 2022, at Nelson's Chapel of the Springs in Eureka Springs. A time of visitation with family and friend will begin at 9 a.m. Cremation arrangements are under the direction of Nelson Funeral Service. Online condolences may be sent to the family at nelsonfuneral.com. © Nelson Funeral Service, Inc. 2021.
Published November 18, 2022