William Thomas Hill
of Little Rock, AR, 1952 - 2022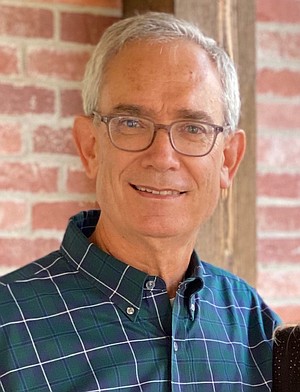 WILLIAM THOMAS HILL was born on December 15, 1952, in Little Rock. He died on November 16, 2022, in Little Rock.
Tom is survived by his wife of 36 years, Debra Whitley Hill, his daughters Sarah Bruner (Kyle), Anna Hill, Elizabeth Bingham (Andy), and Mary Claire Imbro (Daniel), each of whom he loved more than life itself. He is also survived by his brother, Robert (Heidi), and sister, Kelly Cooper (Jack). He was predeceased by his parents, William C. and Marian Hill, and sister, Holly.
Tom's life was defined by coming to know Jesus Christ as his Savior by sheer grace and mercy in 1982, and in growing to know and love Him more in the years since. To Tom's surprise, in mid-life he came to more clearly see the beauty of Jesus and more deeply recognize the great gift of God's love and forgiveness in what he described as, "A season of stunning, overwhelming joy in Christ that never went away."
Tom's life was enriched by Debbie's wonderful love and the amazing gift they shared of four daughters and three sons-in-law. The blessings from his family were beyond number.
Tom contributed to those around him through his career at Interstate Highway Sign, Merrill Lynch, and Foundation Resource Management, his service to Fellowship Bible Church, and his joy in meeting with friends. He was uniquely blessed to have a couple of very close groups of men with whom he walked through life, and without whom he wouldn't have made it.
Tom graduated from NLR High School, Vanderbilt, the Wharton School, and was a CFA.
Services will be held on Saturday, November 19, at Fellowship Bible Church, 1401 Kirk Rd. Visitation from noon-1:30 p.m., funeral service at 2 p.m.
Published November 18, 2022