George Frank Carder
Searcy, AR, 1951 - 2022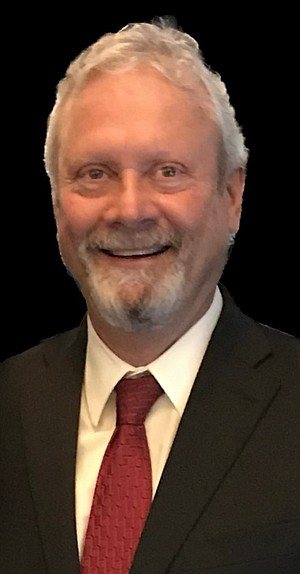 George Frank Carder III, a true Southern gentleman, passed away Thursday, Nov. 17, 2022, at his home in Searcy, Ark. He was born to George "Frank" Carder, Jr. and Mary Jane Carder on June 10, 1951, the treasured blessing of their union. Brought home to a little rock house on Arch Street and raised two blocks away, George truly appreciated all the joys that Searcy had to offer.
Mr. Carder graduated from Searcy Public Schools where he was elected Class President for the Class of 1969. He earned his Bachelor of Arts in Economics and Business from Hendrix College in 1973. While at Hendrix, he was a member of the varsity cross-country team. A lifelong learner, he later went on to earn his Juris Doctorate from the University of Arkansas at Little Rock Bowen School of Law in 2004 and a Master of Business Administration from Harding University in 2006. In his professional career, he was a graduate of the Institute of Politics and Government and General Motors University-College of Dealership Management.
His diversified career included banking, real estate, the automobile business, and law. Mr. Carder enjoyed his time in banking including positions with First National Bank, National Bank of Commerce of Memphis, Central Arkansas Mortgage and White County Guaranty Savings and Loan. In 1979, he joined Carder Buick-Olds Company, Inc. as the General Manager and later the Dealer. His father and grandfather preceded him as the Buick Dealer at the oldest continuously-owned Buick Dealership west of the Mississippi. During his tenure, he served as the Director and later Regional Vice President of the Arkansas Automobile Dealers Association. He also proudly served as the President of Carder Investments, Inc., a commercial real estate investment company, and as a former Secretary-Treasurer of Searcy Aviation where he was also a pilot.
In 2004, Mr. Carder opened Carder Law Firm where he proudly represented his clients or, in his words, "helped his friends" with his beloved boxer Juris Prudence by his side. He served as the President of the White County Bar Association (2010) and was recognized as the "Best Attorney" by the Daily Citizen. He also served as a Little Rock Air Force Base Honorary Commander for the 19th Airlift Wing JAG and an Arkansas Oil and Gas Commissioner.
Mr. Carder was actively involved in the community. He was a member of the First United Methodist Church of Searcy. Mr. Carder was the embodiment of the Rotary 4 Way Test and was devoted to his club having served as President (1983) and a Paul Harris Fellow (1984). He served as the Director of the Searcy Public Schools Education Foundation and a Director of the White County Community Foundation. He also enjoyed serving as a broadcaster for the K.B. Rand golf tournament, but his real gift was telling a joke that would bring a smile to his friends.
Mr. Carder was an avid basketball enthusiast, lover of southern food and embracer of tradition. If one ever inquired as to his favorite season, he would quickly say "basketball" and the tunes of the Temptations served as the soundtrack for his life. Mr. Carder actively served with the Arkansas Amateur Athletic Union coaching the Carder Buick AAU basketball teams into national prominence but was most proud of the young men he mentored and called friends. He was truly one of the good ones.
He is survived by his wife, Sharon Lee Carder; his children, George Frank "Beau" Carder IV of Dallas, Texas, Dr. Casey Carder Rockwell (Eric) of Little Rock, Ark., Casey Lee Hawkins (Cody) of Georgetown, Texas and Steven "Blaine" Jones (Wendy) of Phoenix, Ariz.; and five beautiful grandchildren, Whitfield Carder, Elliott Claire, and Sutton Reynolds Rockwell all of Little Rock, Ark., and Emily Nicole and Anderson "Troy" Jones of Phoenix, Ariz.
Visitation will be held on Monday, Nov. 21, 2022 from 5-8 p.m., with memorial services to be held on Tuesday, Nov. 22, 2022 at 10 a.m. at Powell Funeral Home of Searcy. Interment will follow at Oakgrove Cemetery in Searcy.
Mr. Carder has designated the First United Methodist Church of Searcy, the Rotary Club of Searcy, the Searcy Public Schools Education Foundation, or a charity of one's choice for memorials.
Arrangements are entrusted to Powell Funeral Home of Searcy. www.powellfuneralhome.net.
Published November 20, 2022
OBITUARY SUBMITTED BY:
Powell Funeral Home
2602 W Beebe Capps Expressway, Searcy, AR
Phone: 501-268-7220
http://www.powellfuneralhome.net