Polly Anna Core
Fort Smith, AR, 1929 - 2022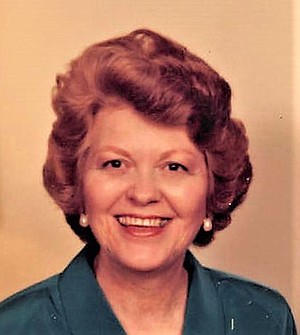 Polly Anna was born Sept. 4, 1929, to Grady Williams and Eileen Williams in Hope, Ark. She was an only child. She was a happy child, playing with her cousins and neighbor's children. Early in her life the "Polly Anna" books came out. She loved them! They are about a young girl whose name was also Polly Anna whose philosophy of life is to play the "Happy Game" whenever there is trouble. Instead of being sad or troubled you ask yourself what can you be happy about? Polly Anna was always happy and smiling! Her motto for her life was "always choose happy." She was raised in a Christian home and committed her life to Christ at age 17. She and Ben raised their children instilling Christian values. There was no exception to Sunday attendance! She graduated from Hope High School in 1947. That summer she was crowned the Hope Watermelon Queen. When they crowned her the Master of Ceremonies said she had the best legs in town! She went on to attend the University of Arkansas and graduated in 1951. She married Ben Core on April 8, l951 and had their first of four children exactly two years later on April 8, 1953. She wanted that baby to come on their anniversary, so she took a big dose of castor oil! She and Ben enjoyed a long and happy marriage of 56 years. Their children can tell you they never argued! Polly Anna was a Sunday School teacher for many years at First Methodist Church in Fort Smith, Ark., and also served on the board of the church. She was a member of United Methodist Women and Methodist Village Women's Auxiliary. She was past President and a proud member of Chapter F of the P.E.O. sorority for more than 60 years. She was President of the Board of the Fort Smith Heritage Foundation and was central to preserving the Clayton House, a beautiful historic home in old Fort Smith. She loved the Clayton House and was solely responsible for moving the Polly Crews gazebo from the former Art Center location to the Clayton House, adding ambiance to the front yard and a venue for weddings and other celebrations. She was the recipient of the Gen. Victor Carey Lifetime Achievement Award for her service as President of the Clayton House. She is survived by her children, Michelle Core of Greenwood, Ark., and her son, Austin Core, Dr. Grady Core and his wife Heidi of Birmingham, Ala., and their sons, Taylor, Jared and Graham Core; her son, Patrick Core and his wife Terry of Daphne, Ala., and Patrick's daughters, Caitlin and Briana, and her daughter Kathleen Bishop and her husband, Colonel Robert W. Bishop of Little Rock, Ark., and their children Robert and Heather. She is the proud great-grandmother of eight!
Memorial Service will be held in Roebuck Chapel of First Methodist Church on Nov. 21 at 1 p.m. A private family committal will precede the service at National Cemetery in Fort Smith. The family will receive friends in the Narthex of First United Methodist Church following the service. Memorial contributions may be made to the Fort Smith Heritage Foundation/Clayton House, 514 North 6th Street, Fort Smith, Ark., 72901 or go to www.claytonhouse.org.
To view the online guestbook, please go to www.edwardsfuneralhome.com.
Published November 20, 2022
OBITUARY SUBMITTED BY:
Edwards Funeral Home
PO box 3, Fort Smith, AR
E-mail: edwardsfh@yahoo.com
Phone: 479-782-8203