Willie Ray Southern
of Little Rock, AR, 1931 - 2022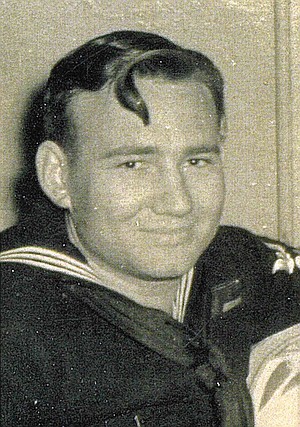 WILLIE RAY SOUTHERN, at the age of 91, passed away on Nov. 16, 2022 in Little Rock, Ark. He is survived by Lee Southern, Lohendy Munoz Southern, Jack Southern, Lucia Southern, Mariann Clark and Jerry Clark. He was born in northern Louisiana in 1931 to Albert and Helen Southern. Raised with three brothers and two sisters in a dirt floor house during the Great Depression made a lifelong impression on Willie Ray in terms of frugality and pursuit of higher education. His desire to be self-sufficient started in his teenage years with jobs as a soda jerk and lifeguard. After high school, Willie Ray joined his father as a lineman for Louisiana Power and Light. In 1950, he entered the United States Navy to pursue training as an electrician's mate. He served on the USS James C. Owens during the Korean War. While on patrol, his ship came under fire, resulting in the loss of two friends.
After returning home from war, Willie Ray attended Louisiana Tech on the GI Bill. While in college, he went on a blind date with Fay Strong. He would later tell his children and grandchildren that he knew immediately, Fay was The One. They married in 1955 and remained together for 64 years. Upon completion of an electrical engineering degree, Willie Ray and his new bride moved to Oklahoma for work. After a couple of years, Arkansas Power and Light offered him a job in Pine Bluff, Arkansas. Willie Ray worked his way up the corporate ladder while pursuing an MBA. He ultimately became Vice President of Internal Auditing and Security at Entergy. After retirement, he opened Southern Temporary Services which found employment for engineers throughout the region.
Outside of work, Willie Ray had many interests. He was an avid photographer from his first camera, a Nikon purchased while on shore leave in Tokyo. Every family event was photographed and in later years transferred and organized on his computer. Willie Ray loved outdoor activities, such as Boy Scouts, fishing, boating and travel to National Parks. He was a voracious reader of history and biographies. There were always three books on his nightstand. He was an active member at Trinity Methodist.
Willie Ray's greatest joys were his grandchildren, Murphy, Jack and Lucia. He traveled with young Murphy to fencing competitions. He was the unofficial photographer for Jack's high school basketball team. In the last years of his life, he made memories in Costa Rica with Lucia. Willie Ray was a role model for his family and for that we are extremely fortunate and grateful. Rest in Love, Pops.
The family will have a private memorial gathering in the summer. In lieu of flowers, donations may be made to the Arkansas Foodbank, https://arkansasfoodbank.org. Online guestbook: www.smithfamilycares.com.
Published November 20, 2022
OBITUARY SUBMITTED BY:
Smith Little Rock Funeral Home
8801 Knoedl Ct., Little Rock, AR
E-mail: littlerock@smithfamilycares.com
Phone: 501-224-2200