Jerry W. Stafford
Little Flock, AR, 1946 - 2022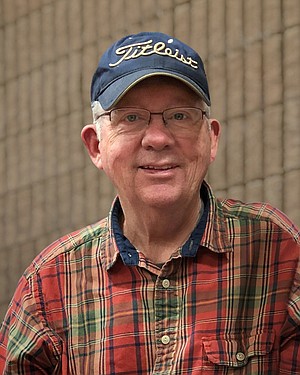 Jerry W. Stafford, 76, of Little Flock, Arkansas, a former Parsons resident, and longtime Certified Public Accountant, passed away on November 18, 2022, at his home surrounded with love and family due to complications from Parkinson's.
Jerry is survived by his wife, Diane of the home; son Michael K. (Laurie Huggins) of Bentonville, Arkansas; son Matthew W. (Angie Stockdale) of Little Flock, Arkansas and five grandchildren – Karlie, Brady, Kadence, Kyndal, and Ty.
Celebration of life services will be held November 26, 2022, at 2:00 pm at Wesley United Methodist Church with Reverend, Dr. Don Morrow, of Bentonville, Arkansas, and Reverend, Taud Boatman, of Parsons. Burial will be in Morehead Cemetery with military rites by Brown-Bishop No. 704 VFW. The family will receive friends at Wall Funeral Home in Parsons on Friday, November 25, 2022, from 6:00 to 8:00. In lieu of flowers, memorials are suggested to Parsons Babe Ruth Baseball or Waterway Christian Church. These may be left at or mailed to the funeral home at PO Box 942, Parsons, KS 67357. Online condolences may be left at www.wallfuneralservices.com.
Published November 22, 2022