Lester Saunders
Rogers, AR, 1958 - 2022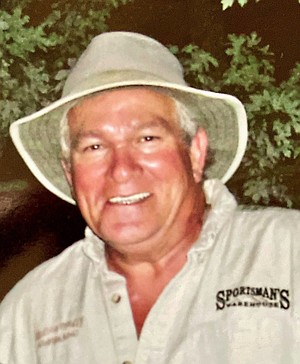 Lester Saunders, age 64, of Rogers, Ark., passed at his home on Sunday, September 25, 2022. Son of Ralph and Ollie (Shields) Saunders, Lester was born on August 27, 1958, in Gravette, Ark. On March 29, 2002, Lester was united in marriage to Penny Curry; she survives.
In addition to his wife, Penny, Lester is survived by four daughters, Lindsey Newman, of Garfield, Amy Garrett, of Noel, Mo., Lynette Zenzen and Lillian Saunders, both of Rogers; three sons, Kenneth Curry, Rhyder Saunders, and Caydge Saunders, all of Rogers; one grandchild; one brother, Ralph Saunders, of Sulpher Springs; one sister, Maggie Evans, of Decatur; and two nephews.
Lester was preceded in death by one brother, Robert Saunders.
Memorial services will be held at 2 p.m., on Saturday, October 8, 2022, at First Christian Church in Gravette, Ark., with Donald Miller officiating.
Memorial contribution in honor of Lester may be made to Circle Of Life Hospice, 1201 NE Legacy Pkwy, Bentonville, Ark., 72712.
Cremation arrangements are under the direction of Cremations Only, L.L.C. of Springdale.
Published October 5, 2022