Donald Ray Pipkin
Cabot, AR, 1937 - 2022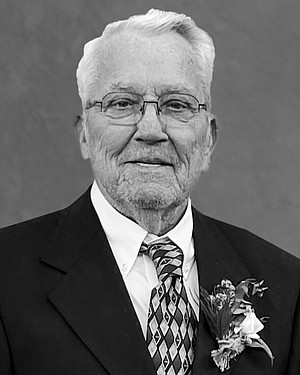 Donald Ray Pipkin, 85, of Cabot, passed away Wednesday, October 5, 2022. He was born July 16, 1937 in Carson Lake, Ark., to the late Chester Earl and Rhudell (McCullough) Pipkin. Don proudly served his country for over 45 years. He spent 29 years in the United States Air Force, two in the Veterans Administration and 14 years in the United States Postal Services. While in the Air Force, Don served in Japan, Alaska, Vietnam, Joint Force NATO base in Italy, Blytheville and several other bases. Don was a fun loving man that enjoyed making you laugh. Many pranks were played on his family and friends especially when his twin brother, Ron was around. His family knew when they saw the twinkle in his eye, he was up to something fun. Don was warm hearted, caring and devoted. He spent many hours serving at Cabot Church of Christ and around town. He loved everyone he met and his heart was full when he served others. Don was an avid gardener. His vegetable garden and flower gardens were beautiful. He and Mary won Yard of the Month and their yard was admired by many. Don also enjoyed hunting, fishing, grilling and the Razorbacks. He was a member of Cabot Church of Christ. In addition to his parents, Donald was preceded in death by his wife, Mary Ann Pipkin and nine siblings, Ron (twin brother), Chester, Mavis Sheffield, Catherine Muckolls, Carolyn Calabrese, Raymond, Claude, Horace and Jesse (aka "Joe").
Donald is survived by his four children, Sherrie Pipkin Hankins, Donald Ray Pipkin II (Dodi), Tracy Pipkin (Rosalie) and Eric Pipkin; 11 grandchildren, Steven Hankins (Amanda), Mason Hankins, Luke Hankins, Elizabeth Young (Ryan), Kera Pipkin, Amanda Pipkin, Megan Pipkin, Carl Pipkin (Ashley), Amy Pipkin, Jason Pipkin and Colby Pipkin; two great-grandchildren, Lennon and Adler Hankins, as well as many extended family members and friends.
Funeral services will be 10 a.m., Friday, October 14, 2022 at Cabot Church of Christ with Brother Chuck Ball officiating. Interment will follow at Mount Carmel Cemetery. Visitation will be 6-8 p.m., Thursday, October 13, 2022 at Moore's Cabot Funeral Home, 501-843-5816. Please sign our online guestbook for the family at www.moorescabotfuneralhome.com.
Published October 8, 2022
OBITUARY SUBMITTED BY:
Moore's Cabot Funeral Home
700 North 2nd Street, P.O. Box 1305, Cabot, AR
Phone: 501-843-5816
http://www.moorescabotfuneralhome.com