Joe Ed "Pete" Bonds
Bentonville, AR, 1941 - 2022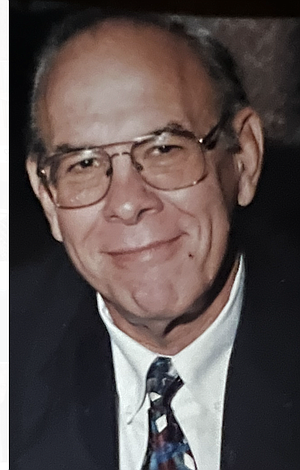 Joe Ed "Pete" Bonds, 81, went to be with the Lord on Saturday, October 8, 2022.
The family is holding a visitation on Tuesday, October 11 from 5-7 p.m., at Callison-Lough Funeral Home in Bentonville. Services will be at 10 a.m. on Wednesday October 12, 2022 at First Baptist Church of Rogers with Pastor Wes George officiating. His final resting place will be at the Bentonville Cemetery.
Pete was born January 18, 1941, in Happy, Texas to G.J. and Inez Simpson Bonds. He graduated from Bentonville High School in 1960. He was a veteran of the United States Army. He married the love of his life Alice Virginia Baggett in Bentonville. He was a long time member of First Baptist Church of Rogers, Ark.
He retired from the Bentonville Fire Department October 1998 after 27 years of service. He was best known as Fireman Pete at the Bentonville Public Schools. His favorite time of the year was teaching kids about Fire Prevention.
He was preceded in death by the love of his life Alice Virginia Baggett of 54 years; his parents, G.J. and Inez Bonds; four brothers, Eugene Bonds, G.J. "Bus" Bonds Jr., Jack Bonds and Billy Wayne Bonds; and nieces, Carie Bonds, Mary Maurita Bonds; nephews, Gary Bonds, Rick Bonds and Larry Bonds, Steve Skaggs.
Survivors include his sister, Johnnie Bolain-Shaffer and many nieces and nephews.
Pallbearers include Jeff Bonds, Joe Bonds, Andy Bonds, Josh Bonds, Zachary Bonds, Matthew Berggren, Cody Anglin and Casey Anglin. Honorary Pallbearers are David Bonds, Jerry Bolain, Curtis Bolain, Daryl Berggren.
Our family wishes to express appreciation for the kindness, compassion and care during Pete's stay at Village on the Park in Bentonville. We will be forever grateful.
In Lieu of flowers the family request donations to First Baptist Church Building Fund, 3364 W Pleasant Grove Rd, Rogers, Ark., 72758 or to Circle of Life Legacy Village, 1201 NE Legacy Pkwy, Bentonville, Ark., 72712.
Published October 9, 2022