Marianne Wynne Ligon
of Little rock, AR, 1954 - 2022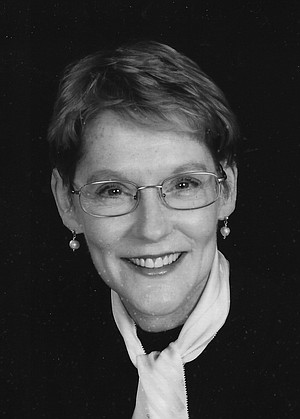 MARIANNE WYNEE LIGON died on October 6, 2022, after a lengthy illness due to Wegner's disease. She was the wife of Robert Stark Ligon, Jr., whom she met at a Fourth of July picnic in 1975, married on April 9, 1977, and adored until her last breath.
Marianne was born and raised in Warren, Ark., and was the third child of Dr. and Mrs. George French Wynne, Sr. She graduated from Mount St. Mary Academy in Little Rock in 1972 and earned a bachelor's degree in classics from Converse College in Spartanburg, S.C., in 1976. She returned to Mount St. Mary to teach Latin before moving with her husband back to Warren, where they raised two children, Sarah and Stark, III.
From 1984 to 1995, Marianne was the foreign language department at Warren High School, in Warren, Ark., teaching English, French and Latin. From 1995 until her retirement in 2010, she was the Latin teacher at Little Rock Central High School, meanwhile earning a Master's degree in Gifted Education at the University of Arkansas at Little Rock.
After retirement, Marianne became a Pulaski County Master Gardener, volunteer in the gardens at the Historic Arkansas Museum, secretary of the Altar Guild for the First United Methodist Church, a member of the Little Rock Aesthetic Club and a board member for the Mount Holly Cemetery Association and the National Society of Colonial Dames of America, Arkansas chapter.
Marianne was never bored. She loved gardening, reading mystery novels, doing needlework, sewing, knitting, and general puttering. Above all, she loved dancing with her husband and visiting the beach at St. George Island, Fla.
She is survived by her husband of 45 years, Robert Stark Ligon, Jr., daughter Sarah Matilda Ligon (Kevin Beach) of Oxford, MS, and son Robert Stark Ligon, III, (Margaret Goodloe) of Little Rock. She also leaves behind four grandchildren: Colin, Archer, Virginia and Robin Beach. Other survivors are her siblings: Matilda Wynne Buchanan, George French Wynne, Jr. (Judy), and Edward McFaddin Wynne (Susan) and many nieces and nephews.
Services will be held on Saturday, October 15 at 2 p.m. at First United Methodist Church of Little Rock, with a private family interment at Mount Holly Cemetery. The family thanks her doctors, Drs. Alam, Siddiqui and Hasan, DaVita Dialysis Clinic, and her adored caregiver Doris Walker. Memorials may be made to First United Methodist Church Little Rock, 723 Center Street, Little Rock, Ark., 72201, or the Mount Holly Cemetery Association, P.O. Box 250118, Little Rock, Ark., 72225. Arrangements are by RuebelFuneralHome.com, Little Rock, Ark.
Published October 9, 2022
OBITUARY SUBMITTED BY:
Ruebel Funeral Home
6313 West Markham Street, Little Rock, AR
Phone: 501-666-0123
http://www.ruebelfuneralhome.com