Martin "Marty" Jerome Heil
Conway, AR, 1956 - 2022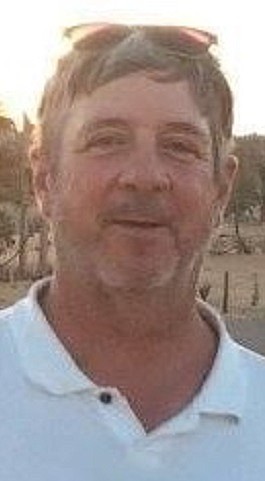 Martin "Marty" Jerome Heil passed Tuesday, October 11th, 2022, in Conway, Ark., where he had lived for over 30 years. He was born on July 24, 1956 in Tinley Park, Illinois, to the late Jerome and Mary Heil of Little Rock.
Martin graduated from Little Rock Catholic High School for Boys in 1974. He then set out on a trip around the world, igniting a lifelong passion for different cultures and storytelling. He returned to graduate from UALR and then worked at Acxiom for over 30 years.
Martin was an outdoorsman by every means—he hunted, fished, gardened, navigated the rivers, golfed, and played games with any willing soul. For more than two decades, Martin was an dedicated volunteer, father to young campers, and mentor to scouts in the Boy Scouts of America organization. He was an active member of the Knights of Columbus at the St. Joseph Parish in Conway where he claimed many horseshoe tournament titles.
Martin is survived by his wife, Pamala; children, Lauren, Jonathan (Haley), Brik (Blair), Derek, and Kim; brothers and sisters, Christopher (Nikki), Gregory (Amy), Marybeth Knox (Tim), Brian (Bridgett), Anita Parisi (Adam), Becky Swerdloff (Steve), Eric (Susan), and Matt (Michelle); four grandchildren, Lynleigh, Logan, Connor, and Harry; and many nieces and nephews.
Visitation will be held on Friday, October 14, at 6 p.m. at Griffin Leggett Funeral Home in Conway, Ark. A Mass of Christian Burial will be held at Christ the King in Little Rock at 10 a.m. on Saturday, October 15, with The Most Reverend Francis I. Malone as Celebrant. Interment will follow at Oak Grove Cemetery in Conway, Ark.
Arrangements are by Griffin Leggett Conway, 1751 Dave Ward Drive, Conway, Ark. 72034.
The family wishes to express their gratitude and appreciation to their extended family and friends for all their support and prayers. In lieu of flowers, donations may be made to: The Arkansas Game & Fish Foundation www.agff.org 2 Natural Resources Drive, Little Rock, Ark. 72205. www.griffinleggettconway.com.
Published October 13, 2022