Billie Jeanette Harris
Hot Springs, AR, 1982 - 2022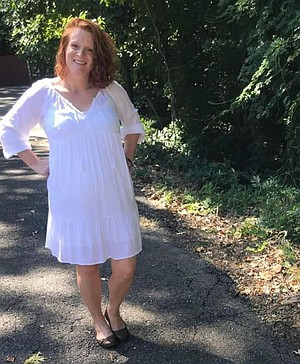 Billie Jeanette Harris went to be with her Lord and Savior on Oct. 13, 2022. Billie was born April 21, 1982 in Little Rock, Ark., to William "Billy" Harris and Brenda Kret, who preceded her in death. Also preceding her in death are her loving grandmother, Zona Shearer, grandfather, Darris "DL" Harris and uncle, James Harris.
Billie was loved and will be greatly missed by all who knew her. She is survived by her son, Hunter Harris, whom she raised with her significant other, Chris Hayes; four children she was separated from and longed for: Kyle Collins, Trinity, Devon and Jaxson Young. She also leaves behind her other mother, Karen Evans; brothers, Daniel and Jacob Harris; aunts, Ellen (Frank) Brown, Kim " Suzy" Velez, Laura Davis and Julie Niehaus and many other special people in her life. Billie loved music and playing instruments including guitar, piano, mandolin and cajon drums. She loved the moon because her Daddy always told her that he "loved her to the moon and back". She was kind and sweet to everyone. She was happiest during her recovery and honored to sponsor other women in recovery. She loved her Lord and Savior most of all for saving her and pulling her from that miry clay and setting her feet upon the Rock, Jesus Christ. She would want you to know that He can save you too.
Celebration of life arrangements will be shared with family and friends in the days to come.
Published October 16, 2022
OBITUARY SUBMITTED BY:
Memoriams.com
391 Inverness Parkway, Suite 300-B, Englewood, CO
E-mail: helpdesk@memoriams.com
Phone: 877-705-4995