Garry Gorden Auld
Heber Springs, AR, 1940 - 2022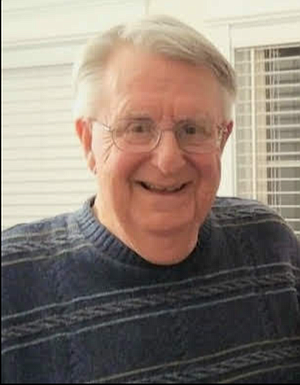 Garry G. Auld, 81, died Sunday Oct. 9, 2022, at his Heber Springs,Ark. home. Garry was born Dec. 4, 1940, in Mason City, Iowa.
Garry's passions included cooking, traveling, gardening, hunting, fishing, collecting Lionel trains, camping, cracking jokes with family and friends, coin collecting, creating art and enjoying firepits in the fall. In 1958, Garry graduated from Keystone High School in Iowa and earned a degree from Columbia Pacific University. He had many jobs during his lifetime starting with railroad work, a milkman, farm work, and many others with most of his professional career as a Hospital CEO.
In late 1985, Garry married the love of his life, Donna Jones, and they began an exciting adventure of growth, travel, contentment, and togetherness. It was not uncommon for the two of them to take three or more trips every year experiencing new things and just spending quality time with each other. He was also blessed with two children from a previous marriage that he cared about very much.
Garry is survived by his wife Donna; children: Deborah (David) Allen, Todd (Kari) Auld; two sisters: Judy (John) Long and Diann (Chuck) Fitzgerald; six grandchildren: Karen Glenn, Zachary Allen, Kate Auld, Margie Auld, Grace Auld, and Emily Auld; one great grandchild: Chloe Glenn. He was preceded in death by his parents Charles Gaylen and Iris Elaine Auld.
A Celebration of Life will be held at a yet-to-be determined time and place.
Published October 16, 2022