Kori Bartholomew
Conway, AR, 1974 - 2022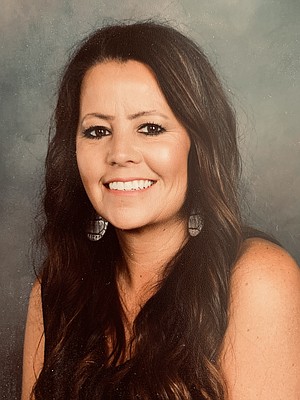 Kori Bartholomew was a shining light. Her beautiful smile and gentle spirit warmed the hearts of her family and friends like the golden glow of a beautiful sunset. Her true beauty and genuine kindness somehow always managed only to spotlight those she loved, never bringing attention back to herself. The radiance of her life is reflected in her adoring husband, beautiful children and precious grandchildren. "And her shining light will not be extinguished, no matter how dark the night." (Proverbs 31:18)

Kori Danielle Bartholomew was born at a naval base hospital on the island of Guam on Feb. 21, 1974, but she and her family soon moved to Russellville, Ark., where she grew up alongside her siblings. Childhood friends remember Kori's sweet spirit and delightful smile, even as a child. Kori graduated from Russellville High School in 1992 and went on to attend Arkansas Tech University in Russellville, earning a Bachelor's Degree in Health Physical Education in 2000. Her life's work revolved around loving and taking care of her family and serving others. For the past eight years, she worked in the front office at Conway High School, where she embodied a mother's love to 2200 students each school year. Kori passed away Friday, Oct. 7th in Conway, Ark., leaving behind an enormous legacy of love and a huge void in the hearts of everyone who knew and loved her.

Kori was known for her dazzling smile and her big hugs. Throughout her life, she was "that person" for so many of her friends- the one they called every day at lunch just to chat, the one they talked to about struggles, rejoiced with in celebrations, laughed with about parenting, and counted on whenever they needed someone. You could always find Kori on the sidelines of the volleyball court and soccer field, encouraging her girls and supporting their teams however she could. She loved caring for her children and their friends, most of whom considered Kori a "second mom." Her fellow moms quickly realized Kori to be a trusted friend to them as well. Teachers, staff, and students at Conway High School counted on Kori for daily smiles and encouragement…and a piece of old-fashioned candy! She kept a candy jar of "old school" strawberry and caramel treats for students who came through the office. This simple, sweet gesture along with Kori's signature smile served as a constant and important reminder to all students that they were cared for and loved.

Kori's family was her absolute world. She is survived by her soul mate and husband of 18 years, Chris Bartholomew, her daughters, Drew, Hali, Bella, and Addie, and son, Jude, as well as two beautiful grandsons, Malachi and Micah. Also surviving Kori are her parents, Angie Jackson of Russellville and Ron and Betty Thomason of Bella Vista, her sister Natalie (Ryan) Cook of Prairie Grove, her brother Adam Thomason of Fort Smith, her Father and Mother-in Law Ed and Sherri Bartholomew, and numerous extended family members, including beloved nieces and nephews, and former/current students of Conway High School, whom she loved like family.

Services for Kori will be held Tuesday, Oct. 18th at New Life Church in Conway (633 South Country Club Road) with visitation from 10am-noon and funeral service at 12:00 noon.

Conway High School will honor Kori's life with a "Purple Out" at Friday's Homecoming game and festivities. Fans are asked to wear her favorite color purple as the CHS football players "#playforkori."
Published October 16, 2022