Ruth Irene Gabriel
Charleston, AR, 1924 - 2022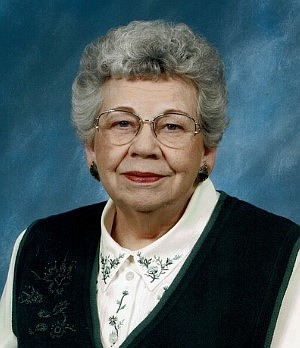 Ruth Irene Gabriel, who resided in Charleston, Ark, passed away Friday, October 7, 2022, in Charleston. She was born Mar. 14, 1924, in Brookings, S.D., to the late Ingvald C. and Ida (Steen) Hanson on the farm homesteaded by her grandfather. She was 98 years old. She was preceded in death by her parents, her husband, Ervin and a brother, Ivan. She is survived by her loving daughter, Karen Gabriel of Lavaca; a grandson, Eric Lesch and wife Truc Anh Le Vu of Roundrock, Texas; a granddaughter, Heidi Kumar and husband Mayank of Brooklyn, New York and two great-granddaughters, Sunny and Mina Lesch of Roundrock.
Memorial Service will be held at a later date in Brookings, South Dakota.
Cremation arrangements are under the direction of Brotherton Brothers Funeral Home of Charleston.
To pay an online tribute, please visit www.brothertonbrothersfuneralhomes.com.
Published October 16, 2022