Warren Odell Parks
Benton, AR, 1967 - 2022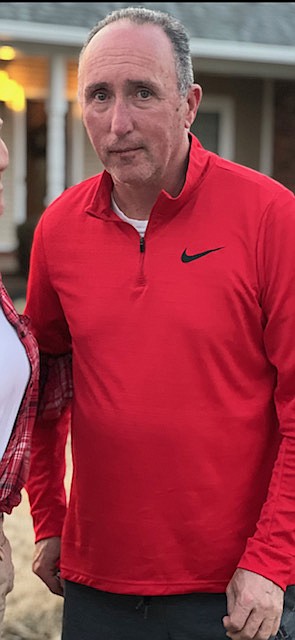 Warren Odell Parks, age 55, completed his earthly journey on Oct. 9, 2022 after succumbing to Early Onset Alzheimer's which he endured for four years. Warren died peacefully in his home surrounded by family. He was born on Jan. 5, 1967 in Pine Bluff, Ark. He is survived by his wife of 32 years, Jan Williams Parks and six children; Bailey Elizabeth Parks, Bailey Marie Parks, Addison Faith Hawkins, Luke Victor Parks, Colton Harvey Parks and Warren Gunner McGuire Parks, who all reside in Benton, Ark. In addition, four bonus children; Ashton and Emily Carlson, Whitney Gossett and William Earl Owens. He also leaves behind his sister Christie (Jimmy) Kelly, who resides in Sherwood, Ark. A private service will be held in their home. The family looks forward to your presence in their lives as they begin the healing process. In lieu of flowers, the family requests charitable contributions in memory of Warren Parks be made to the following organizations:
Brain Support Network, PO Box 7264, Menlo Park, Calif., 94026.
The Shack, c/o Marty Mote, 605 Nancy Lane, Hensley, Ark., 72065.
Helping Hands Respite Care Center, 4823 Woodlawn Drive, Little Rock, Ark., 72205.
Immerse Arkansas, LifeBASE Teen Program, PO Box 45385, Little Rock, Ark., 72214. Cremation Services of Arkansas. (501)313-5431. www.cremationservicesofarkansas.com.
Published October 16, 2022