Cynthia Lynn Porter
New Braunfels, TX, 1940 - 2022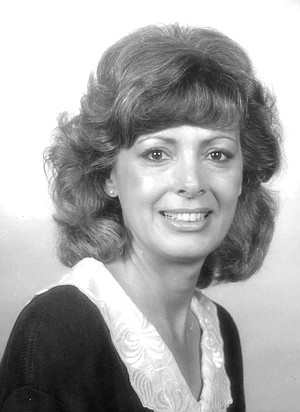 Cynthia Lynn Porter Collins, 82, of New Braunfels, Texas, formerly of Pine Bluff, went to be with the Lord, Wednesday, October 12, 2022. She was born February 20, 1940 in Pine Bluff to John Orville Porter and Vada Naomi Langrell Porter.
Lynn was raised in Pine Bluff. She married the father of her children, Claude Elbert White Jr., at a young age but in keeping with her strong will and feisty spirit, was able to complete her education from University of Monticello and University of Little Rock earning both her B.S. in Education and MSW respectively. Lynn taught English and History for many years, as well as drama at both PBHS and Dial Jr. High. She later worked as a psychiatric social worker serving and advocating for numerous children throughout her career. Lynn spent her later years in Texas enjoying her family and was a member of St. Francis Episcopal Church in Canyon Lake, Texas.
Preceding her in death were her parents; and husbands, Thomas Williams and Gary Fritz.
Survivors include her brother and sister-in-law, John Larry Porter and Leta Porter of Tyler, Texas; daughter and son-in-law, Stacia and Darrell Phillips of New Braunfels, Texas; son and daughter-in-law, Stephen and Heidi White of New Braunfels, Texas; grandchildren, Raye Ellen Zahn (Matt), Darrell Phillips (Lindzy), Meghan Rutherford (Colton); seven great-grandchildren, Maddix Jamez Zahn, Paxton Porter Zahn, Jovie Lucille Zahn, Sawyer Benjamin Galvez, Jaxon Kai Phillips, Remington Grace Phillips and Ryan Lynn Rutherford; as well as numerous cousins, nieces and nephews.
A graveside memorial service will be 2:30 p.m., Saturday, October 22, 2022 at Graceland Cemetery.
Online condolences at www.fullerfunerals.com.
Published October 19, 2022