Freda Hinerman
North Little Rock, AR, 1941 - 2022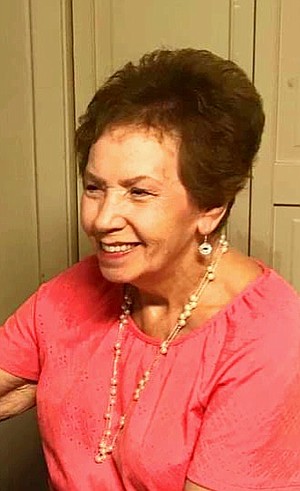 Freda Hinerman, 81, of North Little Rock, died Saturday, October 15, 2022. She was with Safeway for over 20 years before working for and retiring from the VA Hospital, Fort Roots, North Little Rock. Freda was a beloved member of Oak Park Baptist Church.
Survivors include one sister, Doris Wilkey of Bono, and several nieces and nephews. She was preceded in death by her husband, Gene Hinerman; parents, C.E. and Lexa Clay; two brothers, Eugene Clay and Tony Clay; and four sisters, Carolyn Monday, Shirley Callan, Linda Hinerman, and Diana Jean Robertson.
A memorial service will be at 2 p.m., Saturday, October 22, 2022, at Martindale Cemetery, 42600 Hwy 10, Bigelow, with Bro. Gary O'Neal officiating. Please visit www.smithfamilycares.com for the online guestbook.
Published October 19, 2022
OBITUARY SUBMITTED BY:
Smith Sherwood Funeral Home
7700 Hwy 107, Sherwood, AR
Find it at: Sherwood
E-mail: sherwood@smithfamilycares.com
Phone: 501-834-1191
http://www.husonfuneralhome.com/