Keith Alan Linn
Morrilton, AR, 1951 - 2022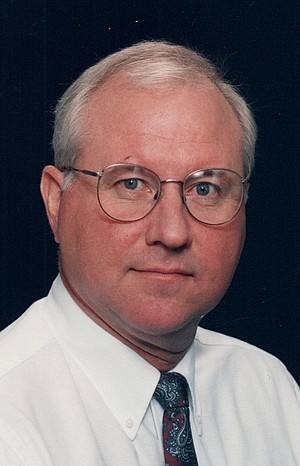 Keith Alan Linn was born May 8, 1951 in Marshall, Ark., to Conal Linn and Fannie Camp Linn. Keith passed away on Monday, October 17, 2022 at the age of 71 .
All of Keith's life he was friendly, caring and likable person. He was there to help you when help was needed offering his advice and support. He was a hometown kind of guy. He served his country and community in Morrilton over the years. He served in the U.S. Air Force in Hot Springs, and the Army National Guard in Jacksonville. He was instrumental in starting Conway County Fire and Rescue, later was a member and officer for the City of Morrilton Fire and Rescue. He was on the Commission, then Chair of The Morrilton Municipal Airport.
He earned a degree in Agriculture and a minor in Horticulture from OSU in Stillwater, Okla.. After college he was a salesman for Wayne Feed in Tupelo, Miss., then an instructor for the Horticulture Department at Petit Jean Vo-Tech School. He was part owner of Linn's Auto Salvage in Conway and owner of Keith's Auto Sales & Parts. He was a Realtor, insurance agent and auctioneer, owning his own businesses, Linn's Insurance Agency and Linn Auction and Realty. He worked for L&R Adjusters after Hurricane Katrina. He worked as a Funeral Director for Bob Neal and Sons, now Neal's Rosewood, and Russellville Family Funeral. He was a member and officer for the Morrilton Lions Club, and officer for Conway/Perry County Realtor's Association.
He acquired a private pilot's license, and a scuba diver's certificate. Keith worked with his dad on Linn Farms, raising beef cattle in Van Buren County, and continued managing the farm after his dad's death.
One could say he loved the air, the land and the sea. Plowing a field or bailing hay on the farm swimming and snorkeling in the blue waters of the Caribbean, or flying the skies in his Cessna 172 were joys he treasured. He loved his family and his life. He was a great dad to his sons, and grandchildren as they were growing up and into adulthood. He was loving, supportive husband to his wife Ruth for 49 years. He was a good brother and wonderful son to his parents and wonderful friend to so many.
He is preceded in death by his father and mother, Conal and Fannie Linn; grandparents, Brad and Ola Camp of Sheridan, and Peel and Ara Linn of Bee Branch; and his grandson Connor Linn of Morrilton.
He is survived by his wife, Ruth Pfeifer Linn of Morrilton; sons, Kevin (Suzy) Linn and Kirk Linn; granddaughter, Alanna Linn, all of Morrilton; sister: Kathy Linn (Terry) Sutterfield, brothers, Stephen (Victoria) Linn, and Gary (Sandy) Linn, all of Fayetteville, Ark.; several nieces, nephews, and too many friends to list.
Keith once said, "I've lived a full life and enjoyed every minute of it." He will be missed and never forgotten for his compassion for others and attitude and zest for life.
Visitation will be from 6-8 p.m. at Union Missionary Baptist Church in Morrilton (formerly Bob Neal & Sons) on Thursday, October 20, 2022.
Services will be 11:00AM Friday, October 21, 2022 at the church. Interment will follow at Hardin Cemetery in Bee Branch, Ark..
Service and arrangements are by Neal's Rosewood Funerals & Cremations, 1715 E. Harding St. Morrilton, Ark. 72110. www.rosewoodcremation.com.
Published October 19, 2022
OBITUARY SUBMITTED BY:
Rosewood Cremation
301 E. Broadway Street, Morrilton, AR
E-mail: rosewoodcremation@gmail.com
Phone: 501-354-1638
http://www.rosewoodcremation.com/