Aubrey James Shepherd
Fayetteville, AR, 1940 - 2022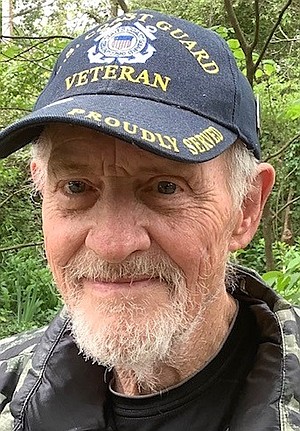 Aubrey James Shepherd was released to the Heavenly universe Friday, October 14, 2022. Born October 31, 1940, in Ruston, La., to Jimmie Rose (Palmer) Shepherd and Sydney James Shepherd. He cultivated a wide range of interests at an early age and maintained them throughout his life, particularly in the pursuit of preserving and enjoying the outdoors.
Aubrey was a proud member of the U.S. Coast Guard Reserve. He received both undergraduate and master's degrees from Louisiana Technical University and was later an assistant professor of English at Delta State College (Mississippi), Northeastern State University (Tahlequah, Okla.), the University of Louisiana Monroe, and taught at the University of Arkansas and Northwest Arkansas Community College.
An avid hunter and fisherman, he also delivered messages of conservation to a broad audience as an outdoor reporter for local radio, as host of KTVP Channel 29 segments during Mike Nail's sportscast, and as columnist for the Springdale News, the Arkansas Democrat, the Arkansas Gazette, the Log Cabin Democrat, and the Arkansas Game and Fish Commission's Arkansas Wildlife magazine, ending his journalism career as copy editor and night editor of the Springdale Morning News.
After retirement, Aubrey earned the Arkansas Sierra Club's "Conservation Blogger of the Year" award, the only one of its kind. His numerous "Short Takes" on Fayetteville (Ark.) Public Access Television- often recorded with mentor of nature preservation John Ross Rule- feature photos and information on flora, fauna, and the community. Most are still available for viewing on YouTube: "Aubrey James Shepherd, Fayetteville Public Access TV. "
Aubrey organized many youth baseball teams and games at Wilson Park, frequently contributing equipment he gathered from garage sales. In addition to his love of baseball and basketball, he enjoyed competing in various bass fishing tournaments and never grew tired of hunting and fishing in his pirogue with his dad, and later with his life-long friend Ernest (Eddie) Green.
He served his community well as a member of numerous civic and environmental groups' boards and as a-man-about-town never without a camera. On Aubrey's 75th birthday, Fayetteville Mayor Lioneld Jordan declared it to be "Aubrey Shepherd Day," an honor Aubrey treasured.
He leaves behind his partner of 28 years, Lauren Hawkins; his daughter, Deirdre Susanne Shepherd, and her mother, Alice Shaffer Shepherd, all of Fayetteville, Ark.; numerous friends, colleagues, mentors, and mentees, and a wealth of photographs and columns that will be contributed to the Shiloh Museum. He also leaves behind the fervent message that we must all do our part to "keep the air clean, the water pure, and the woods green."
A memorial celebration will be held at a later date.
Tribute donations are appreciated to the NWA Land Trust, the World Peace Wetland Prairie projects (care of OMNI Center for Peace, Justice, and Ecology), or the Alzheimer's Association.
Published October 21, 2022
OBITUARY SUBMITTED BY:
Westfield Chapel
3236 W Huntsville Ave, Springdale, AR
E-mail: westfieldchapel@aol.com
Phone: 479-751-4747