Bobby Eugene Chatman Sr,.
Searcy, AR, 1956 - 2022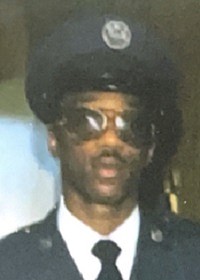 SSgt. Bobby E Chatman Sr., 66, of Searcy, Ark., departed this life October 14, 2022.
He is preceded in death by parents, Lester (Buddy) Walker and Liddie Chatman.
He leaves to cherish his memory: children, Bobby Jr., Triston, and Iesha Chatman; siblings, Jesse (Lillie) Chatman, Marshall Chatman, Lydia Baccus, James Chatman; three grandchildren; special friend of 20-plus years, Dorothy Bailey; host of family and friends.
Walk-through visitation: 10-11 a.m. and celebration of life 11 a.m., both October 24, 2022, held at Heavenly Rest Funeral Home in Sgt. Jamar A. Hicks Chapel.
Service Entrusted To: Heavenly Rest Funeral Home, 809 S Main St., Searcy, Ark. 72143. (501) 203-4120.
Published October 21, 2022