Dorothy Isabelle Barker-Wilks
Fayetteville, AR, 1920 - 2022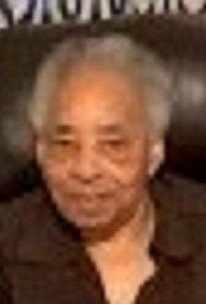 Dorothy Isabelle Barker-Wilks, age 102, was born on October 25, 1920, in Ozark, Ark., and died on October 25, 2022, in Fayetteville. She was born to Tom Barnes and Sally Ann Carter Barnes. Dorothy was a homemaker and took care of her six children. She was a member of St. James Missionary Baptist Church in Fayetteville. Dorothy enjoyed fishing, gardening, and playing dominoes.
She was preceded in death by two husbands, Lafayette Barker and Wayne Wilks; four brothers, Tommy Barnes, Ulon Barnes, John Harvey Barnes "Jake", and J.D. Barnes; and three sisters, Mattie May Milan, Myrtle Funkhouser, and Anna Mae Barnes.
She is survived by four sons, Lay Thaniel Barker of California, Floyd Barker of Van Buren, Bobby Barker of Fayetteville, and Lafayette Barker, Jr., of Fayetteville; two daughters, Patricia Barker Pendergrass of Georgia, and Teresa Barker Gray of Louisiana; brother, Arthur Barnes of Wichita, Kan.; numerous grandchildren, great-grandchildren, and great-great-grandchildren.
Funeral services will be 11 a.m., Friday, October 28, 2022, at St. James Missionary Baptist Church of Fayetteville. Burial will follow at Bean Cemetery in Lincoln, Ark. Visitation will be from 5-7 p.m. Thursday, October 27, 2022, at St. James Missionary Baptist Church. To sign the online guestbook, please visit www.bernafuneralhomes.com. Arrangements are by Nelson-Berna Funeral Home of Fayetteville.
Published October 26, 2022
OBITUARY SUBMITTED BY:
Nelson-Berna Funeral Home and Crematory
4520 North Crossover Road, P.O. Box 8982, Fayetteville, AR
Phone: 479-521-5000
http://www.nelsonberna.com