Rita Elizabeth Wooley
of Little Rock, AR, 1956 - 2022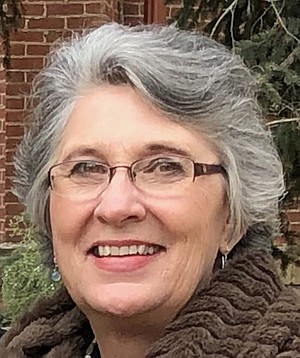 RITA ELIZABETH WOOLEY, 65, passed away October 28, 2022, at home in the tender company of her children and sister. She was born November 22, 1956, to the late Vail Meek Paschal and Rita Hefley Paschal.
Rita is survived by her husband, Brad H. Wooley; her children, Elizabeth Wooley (James Morgan) and Bradley Wooley (Lindsey); her grandchildren, Jack Wilson Wooley and John Waylon Wooley, all of Little Rock. She is also survived by her sister, Ronda Paschal, Denver; and her uncle, Bill F. Hefley, Little Rock, and his family; and a close cousin, Jonijane Paxton, Little Rock.
Rita was an astute, educated woman who, both modest and confident, was always a sparkling presence in any circle because of her kindness and inclusivity. She attended Sullins College in Bristol, Va., and graduated from the University of Arkansas, Fayetteville, with a B.S. in Agriculture and Home Economics. Rita went on to get her Juris Doctorate at the Bowen School of Law in Little Rock and practiced with the Lueken & Owings Law Firm for several years. She also served as legal counsel to Wooley Auctioneers.
Prior to her legal career, Rita worked for the Arkansas Dept. of Natural and Cultural Heritage, where she was a historical researcher. As a result of her work on the Trapnall family, she wrote the publication Sketches of Life in Little Rock from 1836-1850 – Based on the life of Frederick W. Trapnall. She was a member of the Arkansas Historical Society.
Rita was a natural leader. She was a member of Second Presbyterian Church, where she was a Deacon, Elder and Stephen Minister. She also played in the church's bell choir, following in her mother's footsteps. Rita was a Board Member of Arkansas Women and Children First. During her children's school years, Rita held offices in the PTAs of Jefferson Elementary, Pulaski Heights Junior High and Little Rock Central High, as well as actively volunteering in fund-raising activities for Catholic High School. She was also a dedicated member of PEO Chapter W.
Apart from her family, Rita's great love was animals, and horses ranked at the top. She started riding as a young child, first on farm horses with broad backs, and often in the company of her sister, Ronda, and cousin, Spencer — all three of them straddling Old Jam-up, who was so big, their legs barely spanned his back. Rita went on to become a champion dressage competitor on her horse, Belle, and was a member of the Ferndale Hunt Club, where she rode in fox hunts. She loved all her dogs and wrote obituaries for them when they passed. And, Rita felt a bond with elephants and was a member of the
Little Rock Zoo. She admired their intelligence and compassion, and their ability to feel and express emotions. At her home by the Arkansas River, she fed birds and squirrels equally, and enjoyed watching the river turtles sun themselves on rocks.
The family wishes to thank Kitty Bowman for her dedication to and loving care of Rita. She has been Rita's good friend through these last years.
Funeral services, officiated by Alisa Secrest, Associate Pastor, will be held at 2 p.m., Friday, November 4, at Second Presbyterian Church, 600 Pleasant Valley Dr., Little Rock. A reception will follow at the church. In lieu of flowers, the family requests that memorials be made to the Humane Society of Pulaski County, Second Presbyterian Church or the Little Rock Zoo. Arrangements are by Ruebel Funeral Home; the online guestbook can be signed at www.RuebelFuneralHome.com.
Published October 31, 2022
OBITUARY SUBMITTED BY:
Ruebel Funeral Home
6313 West Markham Street, Little Rock, AR
Phone: 501-666-0123
http://www.ruebelfuneralhome.com