John Wayne Schooley
Clinton, AR, 1965 - 2022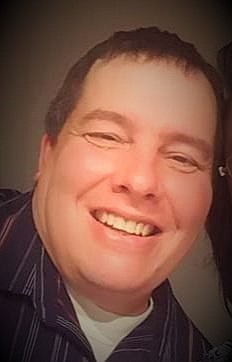 John Schooley, 57, of Clinton, Ark., passed peacefully from this life on August 23, 2022. The question remains, how do you sum up someone like John Schooley? He was a friend and co-worker to so many. He was a brother to his fellow firefighters. He was the one everyone called when they needed help. John could rig or fix anything. He was a prankster; you could always count on him for a good laugh or scare. There are so many things that we could tell you about him but what you really need to know the most is, he was our dad and will be missed dearly.
Left to cherish his memory are his children, Nathan (Tasha) Schooley, Shenna (Jason) Cash, Jami (Justin) Moses; girlfriend, Trish Labit; brother, Brain Schooley; eight grandchildren: Blake, Zachary, Landon, Hunter, Logan, Emily, Hayden, and Addison; as well as many friends and other family members.
John is preceded in death by his mother, Delores; and father, Richard; sister, Angela Kay; grandparents, John and Martha Floyd.
A memorial service will be held Saturday, September 17, 2022, 2 p.m. at the Clinton School Auditorium.
Arrangements have been entrusted to Ozark View Funeral Home. To share a memory or condolences, please go to: www.ozarkviewfuneralhome.com.
Published September 4, 2022