Karen Eugenie Robinson
Rogers, AR, 1948 - 2022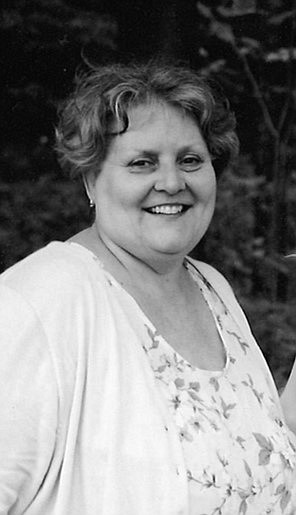 Karen Eugenie Robinson, 74, of Rogers, passed away August 27, 2022 at Circle of Life Hospice in Bentonville. She was born March 6, 1948 in Springfield, Mo., the daughter of Charles Otis and Betty Jean (Warren) Robinson. Karen was known for her creativity. Whether it was a short story or a journalism piece for a local newspaper or magazine, she loved to write. Karen enjoyed spending time with her family, reading, and watching classic TV shows like "The Andy Griffith Show," "Gunsmoke," "Star Trek," and "M*A*S*H." She also loved music by Neil Diamond, The Beatles, and other artists from the 1950s, 60s, and 70s. She had a great sense of humor and is remembered by friends and family as being the life of the party. Karen is preceded in death by her mother, and brother, Scott Claiborne Schlicher.
She is survived by her daughter, Alexis (Robinson) Frizzell and husband, Steven, of Bella Vista; grandchildren, Ava and Jack. Nieces, Jamie and Jennifer Schlicher; great-nieces, Layah and Temperance Schlicher; daughter, Renne (Starks) High and husband, Mark, of Springfield, Mo.; son, Mark Simon of Joplin, Mo., and a host of grandchildren.
Memorial services will be at 7 p.m. Saturday, September 10, 2022 in the Chapel of Benton County Funeral Home, 306 N. 4th, Rogers. Online condolences to: www.bentoncountyfuneralhome.com.
Published September 4, 2022
OBITUARY SUBMITTED BY:
Benton County Funeral Home
306 N. 4th Street, Rogers, AR
Phone: 479-636-6700
http://bentoncountyfuneralhome.com