Leland E. Thomas
Sherwood, AR, 1931 - 2022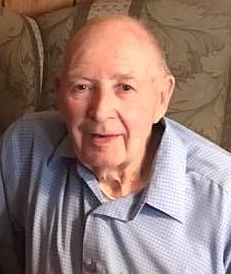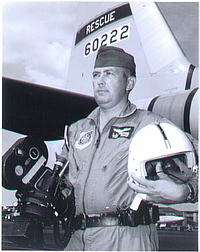 Leland E. Thomas, of Sherwood, Ark., age 90, was received into his heavenly reward on Saturday, September 3, 2022, surrounded by loved ones. Leland, who went by several nicknames during his lifetime, Lee, Jack, Tom, and Sarge, was born to parents Audrey and Walter Thomas in 1931. He was preceded in death by his loving wife of 65 years, Gayle (Murray) Thomas, who passed away last September. Immediate family preceding him to Heaven include his parents and his brothers, Lloyd and Larry.
Leland was a graduate of Allerton High School in Allerton, Iowa, class of 1950. Soon after, he began his career with the military, first with the United States Army, then the United States Air Force where he retired with the rank of SMSgt. His profession was as a photographer: still photography, aerial, and a combat cameraman, for which he received many awards and accolades for his part in documenting history, including the Vietnam war, rescues and homecoming of POWs (Prisoners of War), the Refugee Airlift where allies of the USA were rescued and relocated (https://en.wikipedia.org/wiki/Operation_New_Life) and Operation Babylift, where orphaned babies of half-Vietnamese descent were rescued and brought to the United States (and other countries around the world) for adoption. (https://en.wikipedia.org/wiki/Operation_Babylift) and for which he subsequently was awarded Cameraman of the Year in 1975 for his film, "Babylift." He himself departed on the second-to-last aircraft April 28, 1975, and has the distinction of being the last military motion picture cameraman to leave South Vietnam before the country came under Communist control. In his "spare" time he worked for KGMB television station in Honolulu, Hawaii, where he had the privilege to film visiting dignitaries, including current and former U.S. presidents and royalty, and the capsule landings and retrieval of NASA astronauts in the Pacific Ocean. While stationed at Vandenberg AFB, California, he filmed many missile launches. After Lee's retirement from the Air Force, Lee and Gayle hit the road in their motorhome, enjoying time with their S*M*A*R*T camper club friends, and selling jewelry and military memorabilia at military bases around the country.
Lee is survived by his children: daughters, Deb (Dan) Rice (currently travelling the world), Cindi Thomas of Sherwood, Ark., Sonja Thomas of Sherwood, Ark., and a son, Steve Thomas, of Florida; four grandchildren: Laura (Cody) Rea, Katie Thomas, Jenny Thomas, and Kimberly (Greg) Grenier, and five great-grandchildren: Angela, Ryan, Blake, June, Townes (and one on the way). Lee also leaves behind extended family on both the Thomas and Murray sides, including his sisters, Nelma (Bob) Hysell, Judy (John) Lazell, and sister-in-law, MaryAnn (Roger) Christensen, brother-in-laws, Ron (Iva) Murray, Bill (Sharron) Seaman, as well as many nieces, nephews, and friends from his military years, S*M*A*R*T motor home travel club, neighborhood and church. From the family: Our thanks to the wonderful caregivers at Grace At Home Senior Care, Kindred Hospice, and a very special thank you to Sonja Thomas for being Dad's primary caregiver in the home for these last few years. Your love and care for Dad was evident every day.
Visitation will be Monday, September 12, from 6 to 8 p.m., at Smith Sherwood Funeral Home, 7700 Highway 107, Sherwood, Ark., 72120.
Celebration of Life services will be at 11:30 a.m., on Tuesday, September 13, at Faith Bible Fellowship Church, 9800 Northbrook Drive (off W. Maryland), North Little Rock, AR 72120. A private burial with full military honors will be at the Arkansas Veterans Cemetery in North Little Rock, Arkansas, for family members, due to limited space. Please visit: www.smithfamilycares.com for the online guestbook.
Published September 9, 2022
OBITUARY SUBMITTED BY:
Smith Sherwood Funeral Home
7700 Hwy 107, Sherwood, AR
Find it at: Sherwood
E-mail: sherwood@smithfamilycares.com
Phone: 501-834-1191
http://www.husonfuneralhome.com/