Roosevelt Lusk Jr.
Altheimer, AR, 1932 - 2022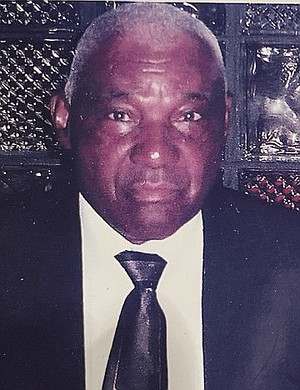 Mr. Roosevelt Lusk, Jr., 90, of Altheimer, Ark., passed on Tuesday, August 30, 2022. He was born in Swan Lake, Ark., to the late Roosevelt Lusk Sr. and Aline (Cregget) Lusk. Survivors include one daughter, Wanda Kay Lusk Freeman of Pine Bluff, Ark.; two sons, Charles (Eula)Lusk of North Little Rock, Ark., Connie Ray (Glenda) Lusk of Pine Bluff, Ark.; one brother, Leodis Lusk of Houston, Texas; one sister, Kathryn Brown of White Hall, Ark.; eight grandchildren, 17 great-grandchildren and three great-great-grandchildren.
Services will be Saturday, September 10, 2022, at Newbirth Baptist Church by Rev. Willie Laws Sr., at 11 a.m. Internment will be in Altheimer Community Cemetery by Perry Funeral Home of Pine Bluff, Ark.
Visitation will be Friday, September 9, 2022, from 5-6 p.m., at Newbirth Baptist Church.
Published September 9, 2022