Wayne Eldon Richardson
El Paso, AR, 1935 - 2022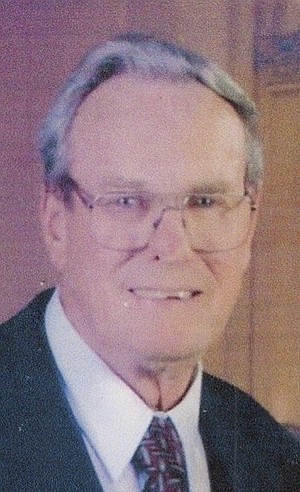 Wayne Eldon Richardson, 87, passed away Tuesday evening, September 6th, one year after he was diagnosed with leukemia.
He was born on February 6th, in Quanah, Texas, to Willis and Versa Richardson. He was the first person in his family to go to college, graduating from Texas Tech University with a degree in Agronomy. He worked for the USDA Soil Conservation Service (now NRCS) as a Soil Scientist for 33 years. Over the course of his career, he was assigned to 4 locations in Texas as well as detail assignments in South Dakota, Alaska, and Pakistan, ending his career in the State Office of the Soil Conservation Service in Little Rock, Ark.
In retirement, Wayne started a consulting company, El Paso Soil Service, designing septic systems for subdivisions in rural areas. He loved working with soil and worked until he was 85. He always said he never worked a day in his life because he loved what he did and knew he made a difference in the environment by helping farmers, ranchers, and developers make the best use of the soil.
Wayne was an accomplished professional, but first, he was a devoted and loving family man who welcomed friends as family. He created "Cousin Camp," cultivating life-long friendships among the cousins. Wayne was a jokester. Wayne and Myrna's home was always filled with love and laughter. Family time was sacred.
Wayne is survived by his loving and devoted wife of 64 years, Myrna; and three daughters, Cindy Giles (Mike) of Richmond, Texas, Linda Jones (Frank Sr.) of La Grange, Texas, and Sheila Jones (Randy) of Houston, Texas; 11 grandchildren, Blake and Bradley Gingerich, Frank Jr., and Zach Jones, Nick, Chris, and Lizzy Jones, Matthew Milton, and Wayne, Carter, and Parker Glass; and six great-grandchildren. Wayne is also survived by his sister-in-law, Gail Smith (Richard); brother-in-law Steve Corum (Elaine); sister-in-law, Zoie Ohmes; and a host of nieces and nephews. He was preceded in death by his parents; two sisters; one brother; and daughter, Tammy Glass.
Wayne was a member of the First Christian Church (Disciples of Christ) in Conway, where he served on many committees. He also served as Deacon, Elder, Chairman of the Board, and was currently serving as a Trustee. He was a member of the Razorback chapter of the Soil Conservation Society where he had served as both President and Treasurer and was instrumental in the "Belt Buckle Project," raising funds for scholarships for agriculture majors. In addition, Wayne was a member of Arkansas Soil Classifiers and was a Professional Certified Soil Classifier, serving at one time on the Arkansas State Board of Soil Classifiers. As a conservationist, Wayne had a great love of the outdoors, and cherished hunting, fishing and traveling in his RV with his many life-long friends.
Funeral arrangements are with Roller – McNutt Funeral Home in Conway, Ark. The service will be held at First Christian Church (Disciples of Christ) Conway, Ark., Friday, September 9th, at 2 p.m. Visitation will be at 1 p.m. prior to the service with interment following at Blasingame Cemetery in El Paso, Ark. In lieu of flowers, donations may be made to First Christian Church (DOC) Conway, Razorback Chapter Soil Conservation Society Belt Buckle Project, or El Paso Library.
Published September 9, 2022