Jessie Lynn Smith
Fayetteville, AR, 1940 - 2022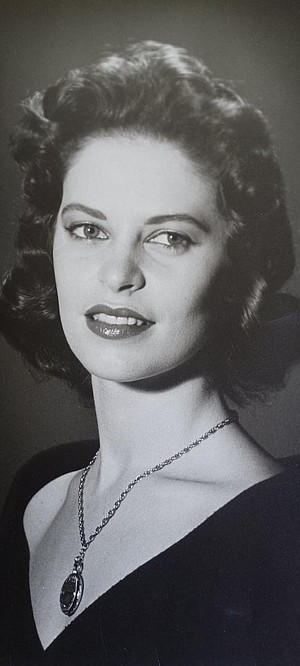 Jessie Lynn Smith, 81, of Fayetteville, Ark., passed away on September 2, 2022.
Lynn was born on September 19, 1940, in Pine Bluff, Ark., the daughter of the late Louie A. Galloway, Jr. and Jessie Laws Galloway.
Lynn was a longtime resident of Fayetteville. She was preceded in death by her husband of 49 years, Truman Smith, Jr., an attorney of Fayetteville; her daughter, Melanie Lynn Smith, also of Fayetteville; and her brother, Louie A. Galloway of Houston, Texas.
She is survived by her daughter, Charolette Elizabeth Smith of Fayetteville; sister-in-law, Harriett Galloway of Little Rock; brother-in-law, Raymond Smith and his wife Marilyn, of Fayetteville. She is also survived by her nieces and nephews: Vickie Burnett and husband Rusty; Louie A. Galloway, IV; Mack Laws Galloway; Todd Smith and wife, Clarrisa; Amy Smith Patterson and husband, Harold; and many great and great-great nieces and nephews.
Lynn was a member of the Central United Methodist Church of Fayetteville and the Women's Circle of Faith.
Her love of animals, especially her prized Arabian horse, Korabi, was a source of pleasure to the family.
In her earlier years, she attended the University of Arkansas at Fayetteville and was an active member of the Zeta Tau Alpha sorority. She married a handsome Navy aviator, and they began their lifelong adventure. They were blessed with two beautiful daughters and many happy times. Life threw many curves their way, but they always met them head-on and fought through them together, with a faith in God and a joyful spirit that strengthened them. Lynn spent her later years caring for Truman and Charolette who needed specialized medical care. She was joyful and thankful to be able to care for them. Her love for God and faith in His constant care were the source of her strength; her love for her family was her reason for living.
Memorials may be made to Central United Methodist Church or a charity of choice.
A memorial service is planned for 1 p.m., Saturday, October 8 at Central United Methodist Church in the Chapel.
Published September 11, 2022
OBITUARY SUBMITTED BY:
Nelson-Berna Funeral Home and Crematory
4520 North Crossover Road, P.O. Box 8982, Fayetteville, AR
Phone: 479-521-5000
http://www.nelsonberna.com