Norman Bobb
Gulfport, MS, 1930 - 2022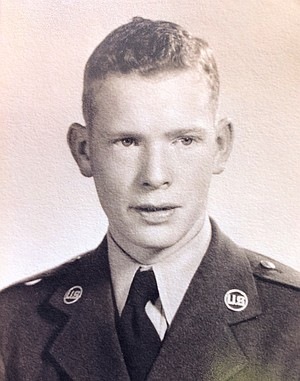 Master Sergeant Norman Eugene Bobb, USAF (Ret.) a resident of Bella Vista, Ark., died Friday, Aug. 26, 2022, at the Armed Forces Retirement Home
in Gulfport, Miss. He was born on a farm Feb. 4, 1930, at Lyons, to Maurice King Bobb and Anna Mildred (Buxton) Bobb. After dry weather and dust storms for several years his dad decided to go to California and find work. He well remembered the farm sale in 1936, the trip to California in a 1926 Hudson at 35 miles per hour and the trip back by train in 1938. He was raised on the family farm in Wilson County and graduated from Lafontaine High School in 1948 in a class of three boys. He was drafted and entered the United States Air Force in 1951 and served during the Korean and Vietnam wars, retiring in 1971. He and his wife Gloria retired to the Bella Vista Highlands in 1981 and
enjoyed many years of traveling with their RV and their work with
the American Red Cross. They volunteered to help at 29 national
disasters, including New York City on 9/11. His retirement years allowed him to continue his study of military history, genealogy, time to read more than 2000 books and play a lot of golf, with five holes-in-one. He was descended from Johann Phillip Bobb who emigrated from Frankenstein Germany in 1750
to Lancaster County, Penn. The Bobbs have served their country in every conflict starting with the Revolutionary War. He was preceded in death by his wife Gloria June Bobb in 2015; sisters, Virginia Edgell, Barbara Bryan and son-in-law Kenneth Osburn. Survivors include daughter Margaret Plaster and husband Jeff of Pipe Creek, Texas; sons, U.S. Army Veteran PFC Dwayne
Bobb, MSGT Howard Bobb, USAF (Ret.) and wife Saehi, John Bobb and wife Lesley; step-sons Steve and Loretta Eggleston of West Sun City, Ariz., Tim and Linda Eggleston of Atlanta, Ga., Michael and Jill Eggleston of Overland Park, and several grandchildren and great-grandchildren. No
services are planned.
Published September 11, 2022