Shirley Pence
of Little Rock, AR, 1925 - 2022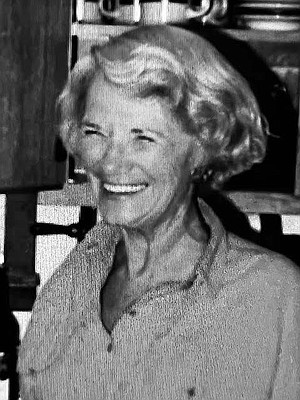 Our friend and inspiration, SHIRLEY PENCE, passed away peacefully at her home in the company of her family on August 21. Born in Boston on November 3, 1925 to Oscar and Eleanor Stahl, Shirley was raised in Needham, Mass., with her elder sister, Jacqueline Parker and younger brother, Franklin Stahl.
She would marry William Marvin Pence and give birth to three children. In 1948 her young family made several moves in the Midwest and then to Dallas in 1965 where Shirley reentered the workforce as an insurance agent. She moved to Little Rock in 1967, continuing her career in insurance with the Marsh McLennan Insurance Group as a CPCU. Her peers have said she was a woman ahead of her time within the insurance industry.
These accomplishments were not enough for Shirley who had many productive years ahead of her. She discovered a love for running and became one of the premier masters runners in Arkansas. She participated in many road races, often winning her age division. That white-haired woman was a force to be reckoned with. She ran the Pikes Peak Marathon six times while she was in her 60s—two ascents and four complete marathons. At 70 she completed the Marine Corps Marathon.
When health issues ended her running career, she trained and completed walking the Malvern to Benton Marathon. Even more impressive, she went back to school, earning an undergraduate degree in political science from UALR in 2004, then a masters' degree in political science and journalism in 2014. Needless to say, this was cause for great celebration.
In fact, fun-loving Shirley had many celebrations with her dear friends and fans, many of whom were part of the running community. She was one of the original members of the Andy's running group that started in the 1980s, and she made unforgettable and elaborate costumes for her running buddies every year for the Jingle Bell Jog. She was a fixture at the Arts Center, always in the company of younger friends who adored her and worked to keep up with her wit and intellect.
Shirley is predeceased by her older sister, who also lived into her 90s, and her daughter Rebecca. She is survived by her brother, two children, Martha Perry and David Pence, three grandchildren and three great-grandchildren. She also is survived by countless friends who will forever remember her humor, intelligence, creativity, and athleticism. We will always be in awe of her as a role model and inspiration to so many.
Donations may be made to Little Rock Girl Scouts, as Shirley was involved as a troop leader in Tulsa in earlier years mentoring many young girls.
Online guestbook at www.smithfamilycares.com.
Published September 11, 2022
OBITUARY SUBMITTED BY:
Smith Little Rock Funeral Home
8801 Knoedl Ct., Little Rock, AR
E-mail: littlerock@smithfamilycares.com
Phone: 501-224-2200