William Thomas "Tom" Champion
of North Little Rock, AR, 1952 - 2022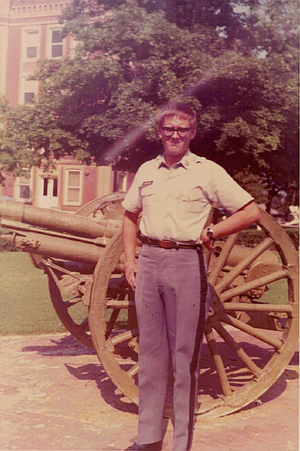 William Thomas "Tom" Champion, 69, of North Little Rock, Ark., went to be with the Lord on July 22, 2022. Tom was born August 11, 1952, in Little Rock, Ark. After graduating high school from Castle Heights Military Academy in 1972, he served in the United States Army from 1972 to 1978 including time abroad in South Korea. Tom worked for the Coca-Cola Bottling Company of Arkansas from 1977 until his retirement in 2007. For many years, Tom was known in his neighborhood as the "Edsel Man", as he proudly drove his beautiful classic 1958 Edsel Pacer convertible. Tom was eccentric and had a passion for collecting old cars, mostly Ford Edsels. He traveled around the U.S. attending Edsel conventions, competing and winning in contests, and connecting with fellow Edsel enthusiasts. He was a member of the Edsel Owners Club for 46 years. Tom enjoyed attending church. He also enjoyed doing research at the Little Rock Main Library on many subjects. He collected old films, a hobby he started around 1970. When he and his siblings Charles, James, and Betty still lived at home, he enjoyed showing the movies he had collected.
Tom was preceded in death by his parents, Dr. Walton Thomas Champion and Dr. Lucille Kellmer Champion, and his step-mother, Stella Champion. Survived by his brother, Charles Champion (Theresa) of Little Rock, his brother, James Champion of Wichita, Kan., and his sister, Dr. Betty Champion Simkins (Russell) of Stillwater, Okla. Also survived by half-sisters, Candy Shelts and Diane Mullins, step-sister, Lois Lovett, and many cousins, nieces, nephews, and great-nieces and nephews.
Inurnment ceremony on Friday, Sept. 30, 2022, at 1 p.m., Arkansas State Veterans Cemetery, North Little Rock. A Celebration of Life ceremony will be held afterwards at the Lakewood Activity Center in North Little Rock. In lieu of flowers, memorials may be made to the Central Arkansas Library System, the Arkansas State Veterans Cemetery Beautification Foundation, or The Edsel Owners Club.
Published September 17, 2022