William Carl "Bubba" Reynolds, Jr.
Alexander, AR, 1946 - 2022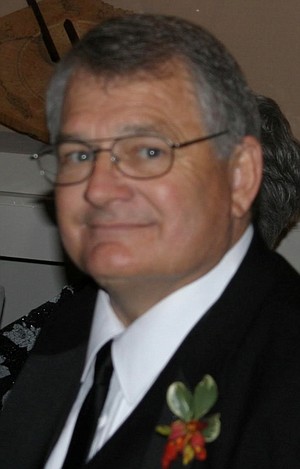 William Carl "Bubba" Reynolds, Jr., 76, of Bryant, Ark., passed away on September 14, 2022, after a lifelong battle with diabetes, he was surrounded by his loving wife of over 50 years and his three children. He was born in Little Rock, Ark., on January 14, 1946, to William Carl Reynolds Sr., and Margaret (Griffin) Reynolds. He grew up in the Fourche Dam Pike area of Little Rock and attended Central High School. His love of athletics afforded him an opportunity to play football at Arkansas Tech University in Russellville, Ark. After college, he began his career with Jones Truck Line and was a member of the Teamsters Union Local #878 and he met Bonnie Crow, whom he married, and welcomed three children.
Early in their marriage they spent time together traveling to rodeos; Bubba, a steer wrestler, and Bonnie, a horse lover. Bubba was also an avid outdoorsman, one of his favorite pastimes was chasing ducks across the state of Arkansas with his two boys, brother-in-law, and nephews. Bubba is also oftentimes remembered as a proud pee wee football coach for the Salem Chargers. In his later years, Bubba enjoyed Sunday card games with his friends, and spending time with his family. Bubba and Bonnie Reynolds have called Bryant, Ark., home for the past 50 years.
Bubba was preceded in death by his parents. He is survived by his wife, Bonnie Reynolds; his children, William Reynolds and Erika Waller, of Little Rock, Ark., Bart Reynolds and wife, Jennifer, of Bryant, Ark., and Brittany Fraser of Alexandria, Va.; his grandchildren, Sydney Reynolds, Ben Reynolds, Haley Reynolds, Ella Reynolds, Grace Waller, Morgan Fraser, Owen Waller, Grant Fraser, Ryan Reynolds, and Cullen Fraser; his sister, Judy Griffin and husband, Lloyd (Buddy) Griffin; his nephew, Casey Griffin; his nephew, Brad Griffin and wife, Dawn and daughter Katie; his niece, Lisa Jessup and husband, Ross, and their children, Griffin, Chase, Alex and Pierce; his nephew, Lloyd Griffin and wife Kara, and their children, Gray, Campbell, and Jack; his brother-in-law Bobby Crow and wife, Ellen, and their children, Wayne and Charles; his sister-in-law, Betty Callahan and her children, Micheal, Brian and Debra; and numerous other nieces, nephews, cousins and cherished friends.
Honorary Pallbearers are: Mike Pettus, Dean Kinney, Mike Goshien, Bill Lovell, Archie Rawlins, Vern Vaughn, and Ron Eckart.
There will be a Visitation on Monday, September 19 at 10 a.m., with a Memorial Service to follow at 11 a.m., honoring Bubba Reynolds life at Ashby Funeral Home, 108 West Narroway, Benton, AR 72015. In lieu of flowers a donation can be made to The American Diabetes Association diabetes.org or Arkansas Regional Organ Recovery Agency arora.org in memory of William Carl Reynolds Jr. (Bubba). On-line guest book at: www.ashbyfuneralhome.com.
Published September 17, 2022
OBITUARY SUBMITTED BY:
Ashby Funeral Home
108 West Narroway, Benton, AR
Phone: 501-778-2544