Ross Copeland Honea
of Little Rock, AR, 1943 - 2022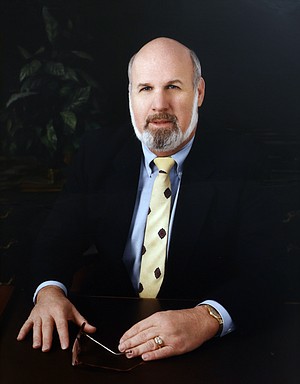 ROSS COPELAND HONEA, age 79, passed away September 21, 2022. He was born January 14, 1943, to Margaret Elizabeth and John B. Honea in Little Rock, Ark. He graduated from Central High School in 1961. He was senior class president and a member of the football team. He attended the University of Arkansas at Fayetteville on a football scholarship and later played for Arkansas State Teachers College, where he was president of his fraternity, Pi Kappa Alpha, and graduated with a Bachelor of Business Administration.
After graduation, he began his 57-year career in the insurance industry. Ross was known for his integrity, hard work, and his dedication to serving his clients. Ross was an early member during the formation of St. James United Methodist Church in 1969, where he was an active Sunday school teacher, youth director, and a member of the choir for 51 years. During his time with the church, he served in many leadership roles and was instrumental in the continuing growth of the church that he loved. Ross was a dedicated volunteer to many charitable organizations in the Central Arkansas area.
Ross was a devoted son, brother, husband, father, and grandfather. His three granddaughters were the light of his life. Ross always put his friends and family above himself and was loved and respected by all. He is preceded in death by his parents. He is survived by his loving wife of 57 years, Lolly Honea; his two daughters: Kristen Grace McCready (Todd McCready) of Little Rock, Ark., Michelle Honea-Frueauff (David Frueauff) of Little Rock, Ark.; and his three granddaughters: Maggie Dyer, Caroline Dyer, and McKenzie McCready. He is also survived by his brother, John B. Honea (Jane Honea) of Little Rock, Ark.; their three children: Karen Eckhardt, Kevin Honea, and Kim Hall; and other great nieces and nephews; his brother-in-law, Lewis Prather (Amber); niece, Saylor Foster; and nephew, Joe Prather.
Services will be Tuesday, September 27, 2022 at 11 a.m. at St. James United Methodist Church, located at 321 Pleasant Valley Drive, Little Rock, Ark. Visitation and reception to follow.
Memorials should be directed to the St. James UMC Music Department or the G. Felix Thompson Scholarship Fund at St. James UMC.
Published September 25, 2022
OBITUARY SUBMITTED BY:
Smith Little Rock Funeral Home
8801 Knoedl Ct., Little Rock, AR
E-mail: littlerock@smithfamilycares.com
Phone: 501-224-2200